SNAP-UPS® MAKE OIL PAN GASKET INSTALLATION A "SNAP"
Fel-Pro® gaskets are designed not only to provide the most reliable seal for each repair, but also for ease of installation. One-piece gasket construction and rigid carrier technologies found in Fel-Pro PermaDryPlus® and PermaDry® gaskets improve sealing and make installation easier.
Some repairs are inherently harder than others, such as oil pan gaskets. When replacing an oil pan gasket with the motor in the vehicle, it is difficult to align the gasket and the oil pan and then try to get a bolt started without a "third hand". It's also not uncommon to encounter clearance issues when removing/installing the oil pan, especially since there is little space to work with. Adhesives or RTV to hold the gasket in place is another option, but risk being squeezed out from the sealing area and getting into the oil pan, potentially blocking the oil pickup or clogging oil passages. And in the case of most Fel-Pro oil pan gaskets, they are to be installed dry. (PermaDry and PermaDryPlus gaskets must be installed clean and dry).
Fel-Pro has an innovative and easy solution to these issues.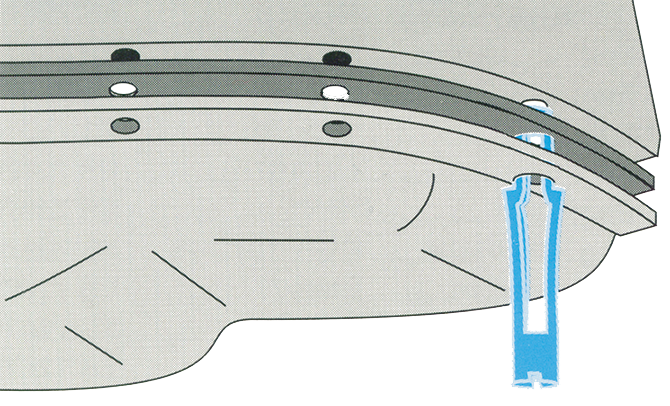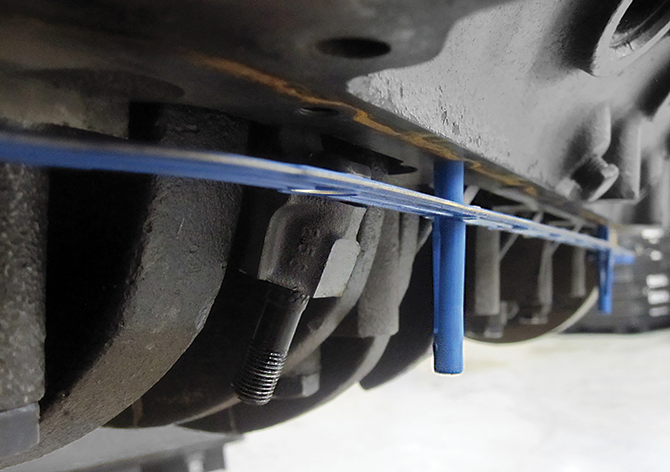 Fel-Pro oil pan Snap-Ups are the clean, simple and effective way to speed up oil pan gasket replacement. Simply thread them into the block where the oil pan bolts go, snap the oil pan gasket in place, then the pan itself and start threading the bolts in. Once the oil pan is secure, the Snap-Ups are easily removed and are reusable.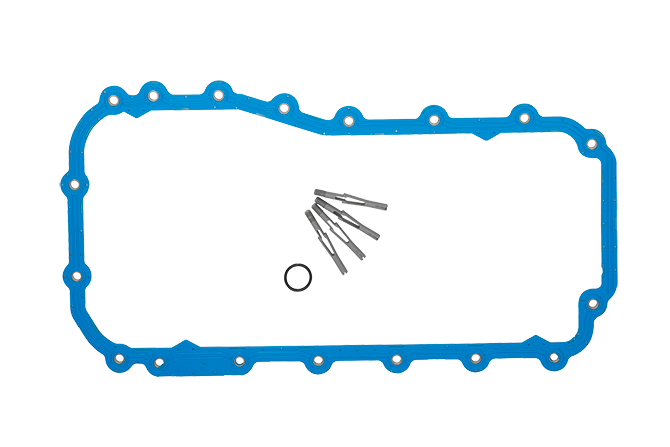 Snap-Ups are included with all PermaDryPlus and most PermaDry oil pan gasket sets (as seen above), but can be purchased separately as well. They are an excellent tool to have because of the time and trouble they save, and take up next to no space in a tool box. Snap-Ups can be used on oil pans, transmission pans, and other similar applications and are available in three different sizes: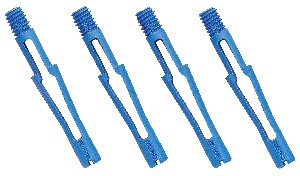 ES72863
For all 5/16" bolts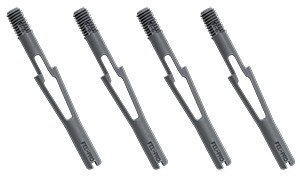 ES72864
For all 6mm bolts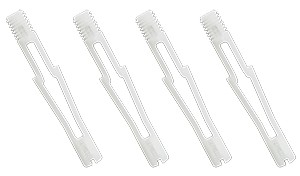 ES72865
For all 8mm bolts