Subaru Performance Head Gaskets
NEW PERFORMANCE 4-LAYER MLS HEAD GASKETS FOR THE 2.5L SUBARU EJ ENGINE ARE PROVEN IN THE LAB, IN THE FIELD AND ON THE TRACK!
What happens when you have a proven, problem-solving gasket design for the aftermarket, decades of experience and technology developed for and with race teams, and a demand for a performance head gasket for an application? At Fel-Pro®, we listen and give the gearheads what they want – Performance PermaTorque® MLS head gaskets for Subaru 2.5L EJ boxer engines, part # 26670 (12.3mm center bolt holes) and 26742 (14.73mm center bolt holes - coming soon)!
TRAINING THE BOXER
To create these performance head gaskets, we took what we learned when creating the proven PermaTorque MLS design with LaserWeld™ that has solved sealing problems in Subaru 2.5L boxer engines for years and put it through the ringer! Although the original design fared well in performance applications, a prototype performance gasket was developed, as the conditions performance engines operate in vary greatly from their tamer counterparts. These Performance MLS head gaskets were tested and validated like all other Fel-Pro gaskets, and were also benchmarked against other performance gaskets in the lab. They have also been installed for over a year and counting on a test vehicle making about 550 crank hp, and are in no way close to their limit.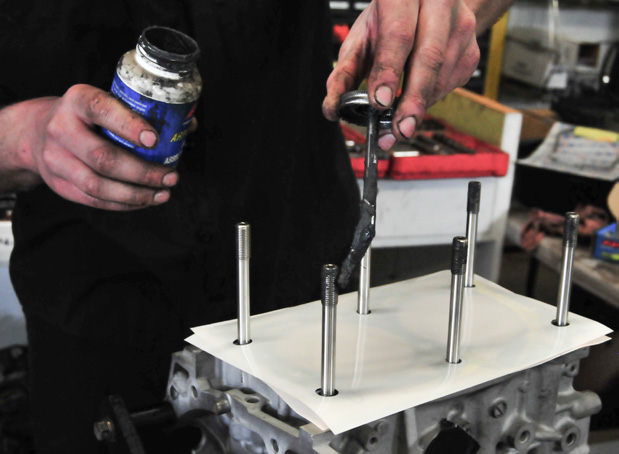 Using Fujifilm pressure-sensitive paper to validate sealing load created by the gasket with aftermarket head studs
THE RIGHT TECHNOLOGY:
These .046" thick full-hard stainless steel gaskets feature our black high-temperature performance MLS coating for maximum high-temperature resistance. Three embossed active layers (compared to 2 on the standard replacement gasket) ensure oil and coolant passages remain sealed while a thicker shim layer helps compensate for stock removal during machining to maintain proper quench, piston-to-valve clearance and camshaft timing. A thicker LaserWeld™ Stopper layer prevents over-compression of the fluid-sealing embossments, while providing the ultimate combustion seal under high boost.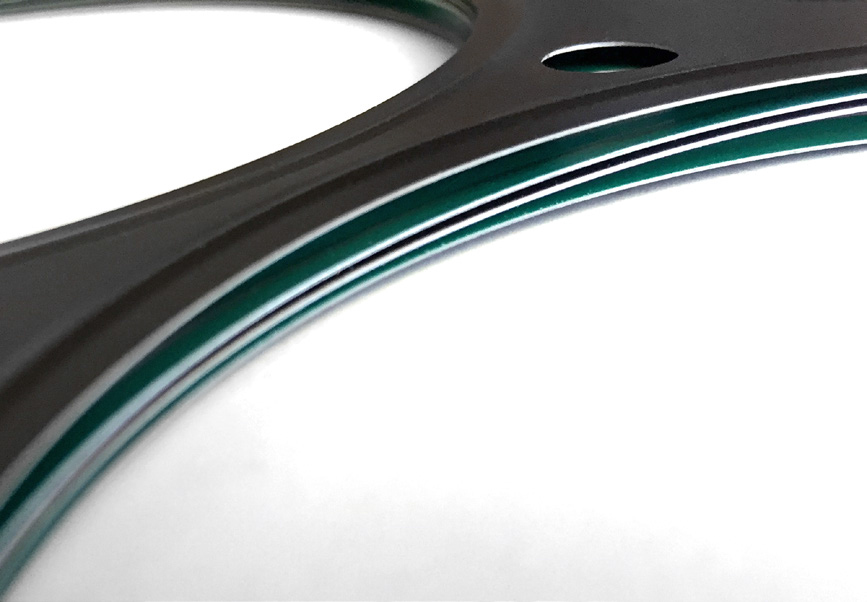 3 active layers, a thicker shim layer and taller LaserWeld™ Stopper Layer provide the ultimate seal
A 102mm gasket bore accommodates all common overbore piston sizes as well as some larger piston sizes for "sleeved" blocks. These gaskets are compatible with closed-deck blocks as well. OE-style fasteners or stock-size aftermarket head studs can be used with 26670, while 26742 will accommodate up to 14mm head studs.
Like a trained athlete, the Subaru boxer engine can pack a powerful punch. Controlling that power requires precision and experience - both of which are included with every Fel-Pro gasket.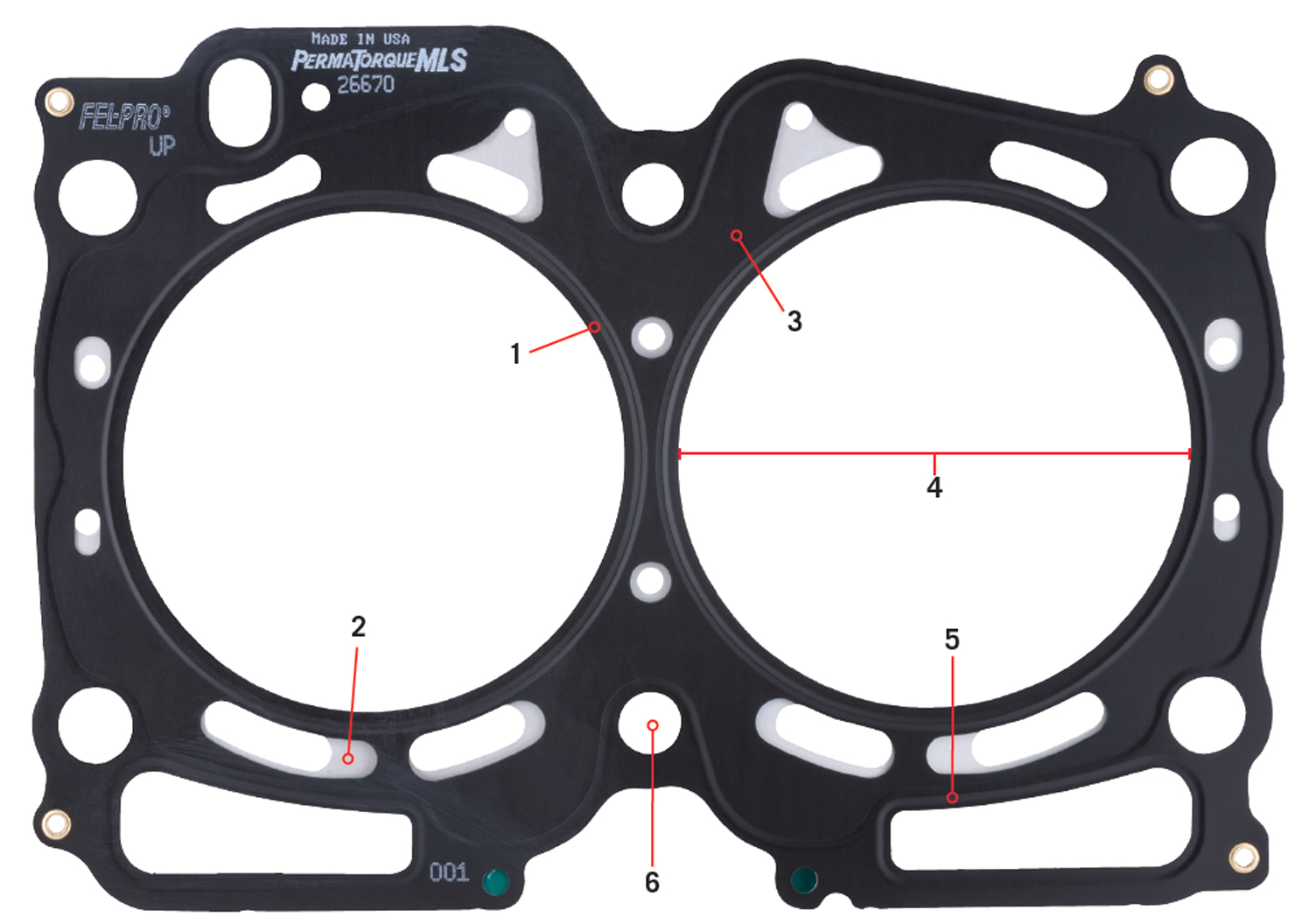 26670 and 26742 fit Subaru 2.5L EJ engines and can be used with a stock block, sleeved or closed deck block, and in "hybrid" head/block combinations (confirm head gasket fitment when using 2.0/2.2L heads)
1. Laserweld™ stopper layer prevents over compression of the embossed active layers and provides the ultimate combustion seal.
2. Thicker shim layer compensates for material removed during machining of the heads and block.
3. Black high-temperature performance coating resists high temperatures and seals surfaces up to 60 Ra.
4. 102mm bore accommodates overbore.
5. Three embossed active layers keep oil and coolant passages sealed.
6. 12.3mm bolt holes (26670) work with stock-size fasteners, while 14.73mm bolt holes (26742) accommodate head studs up to 14mm.