MOLDED RUBBER CHEMISTRY
Although gaskets may sometimes appear similar – with others attempting to mimic the look of Fel-Pro® products – the similarities end when the gaskets are put to the test.
The durability of Fel-Pro PermaDryPlus® intake manifold gasket #MS98003T was recently tested against that of another gasket. The results were telling. With the Fel-Pro gasket installed on one side of an engine, and another gasket intalled on the other side, the engine was run on a dynamometer test. After 140 hours, coolant began leaking around the other gasket.
Fel-Pro Gasket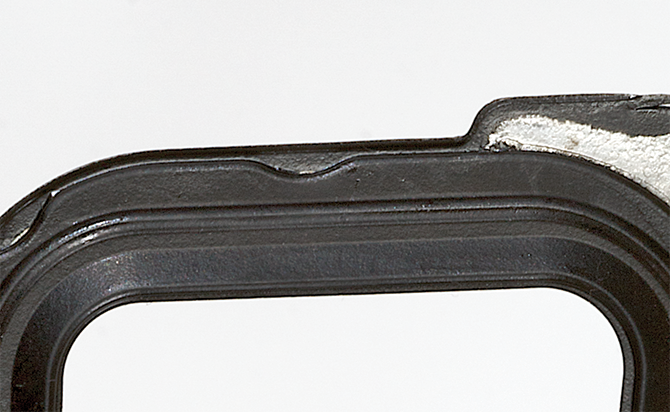 "Other" Gasket
"Other" gasket part began leaking coolant at 140 hours.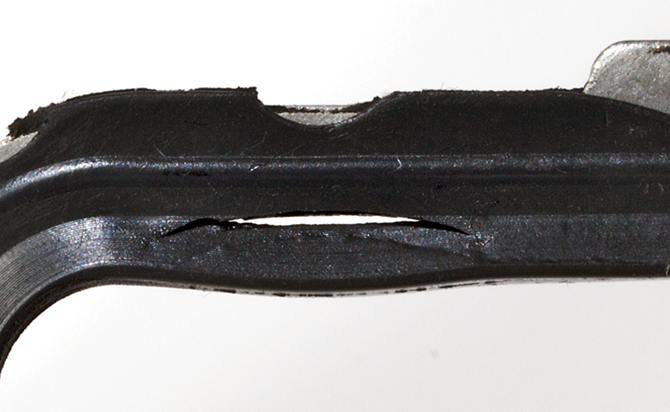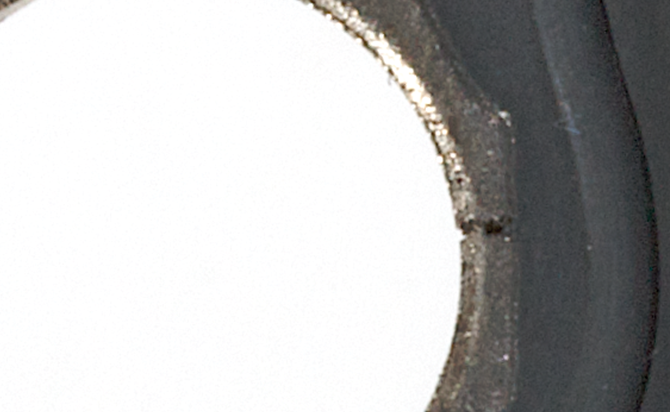 Inspection revealed that the rubber on the "other" gasket had split. Its rubber compound was inferior and unable to withstand the corrosive effects of the coolant. The other gasket's rubber sealing beads also lost their ability to recover from compression, indicating a shortened sealing life. In addition, the metal compression limiter had cracked, which can affect torque retention.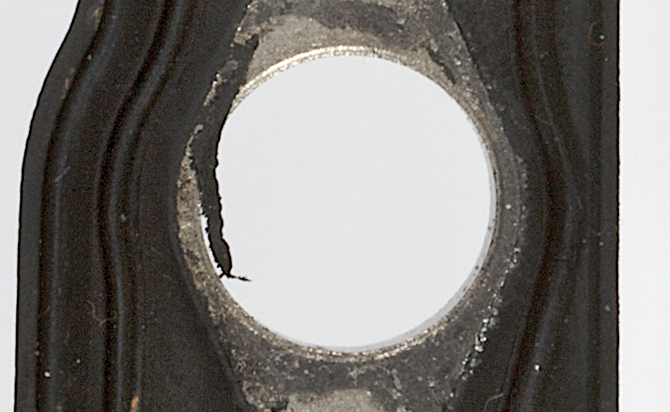 The Fel-Pro gasket, by contrast, retained more than 85% of its compression recovery, and experienced zero leaks, splitting or cracking. When testing resumed with the Fel-Pro gasket, it continued to perform for the duration of the test cycle.

Only Fel-Pro has the sealing science and in-house molded rubber chemistry found in PermaDryPlus intake manifold gaskets.

Fel-Pro offers the ideal replacement gasket through differentiated materials and product designs that address the unique demands and operating environments of every application.