MULTI-LAYER STEEL MADE BETTER

Not all MLS gaskets are created equal... the Fel-Pro MLS head gaskets manufactured in Skokie, Illinois are stamped by an 800-ton press we like to call the 'heartbeat' of our plant. Typically, MLS head gaskets require an extremely smooth surface finish-usually 30 Ra or smoother. But Fel-Pro MLS gaskets seal surfaces as rough as up to 80 Ra, making them ideal for the imperfect sealing surfaces found in the repair environment.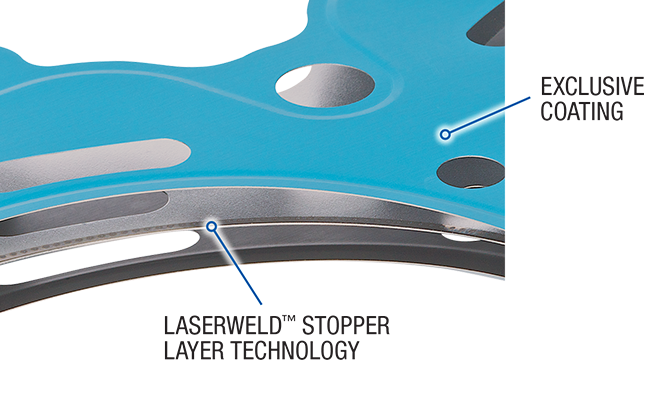 PERMATORQUE® MLS WITH LASERWELD™
LaserWeld™ is a patented head gasket stopper layer technology that precisely limits the compression of the gasket's multiple layers while ensuring proper sealing stress between the cylinder head and block. This reduces head lift and bore distortion, prevents gasket damage and ensures a strong combustion seal.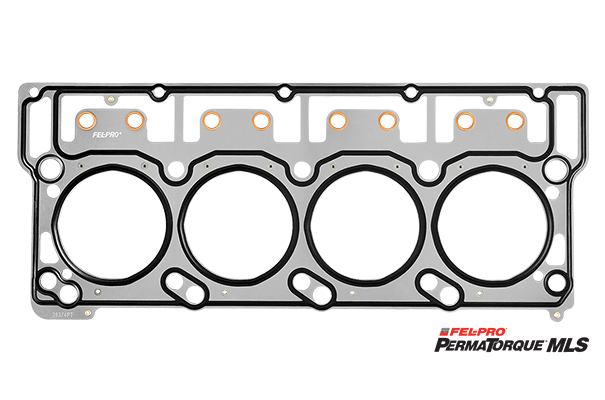 PERMATORQUE® MLS
These innovative head gaskets provide the correct design for
MLS-equipped vehicles and feature an application-specific, proprietary coating that accommodates for rougher surface finish conditions.