WATER OUTLET GASKETS
FEL-PRO PERMADRYPLUS®
Key Innovations
1: Rigid carrier for instant fit and perfect alignment.
2: Silicone rubber handles extreme temperatures and eliminates leak paths.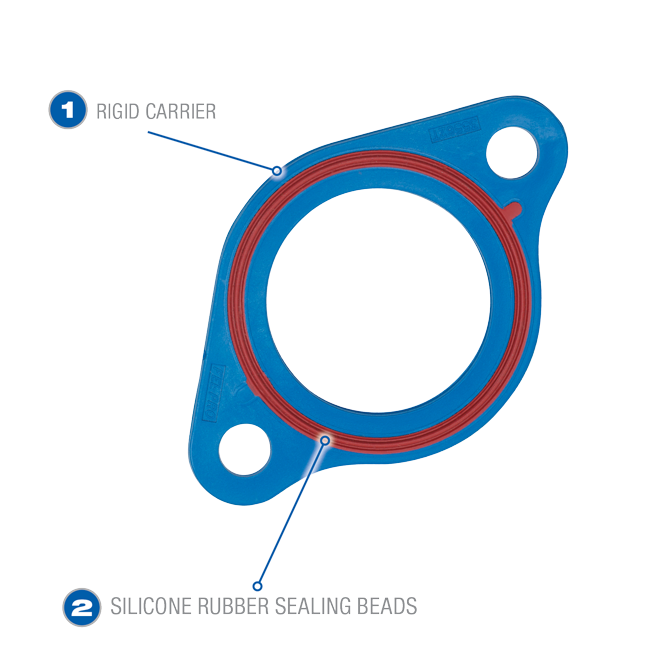 Fel-Pro® PermaDryPlus® water outlet gaskets are the perfect solution for warped or corroded thermostat housing flanges.
Coolant leaks can lead to low coolant levels and engine failure. This gasket's molded rubber/rigid carrier and silicone sealing beads assure a secure seal.