Power Stroke® Pushrod Wear
Some 6.0L Power Stroke® engines experience excessive pushrod wear, which media sources attribute to undersized pushrod guide holes. These pushrod guide holes are integrated into the head gasket. The purpose of the pushrod guide holes in the head gasket is to align the pushrods during cylinder head installation.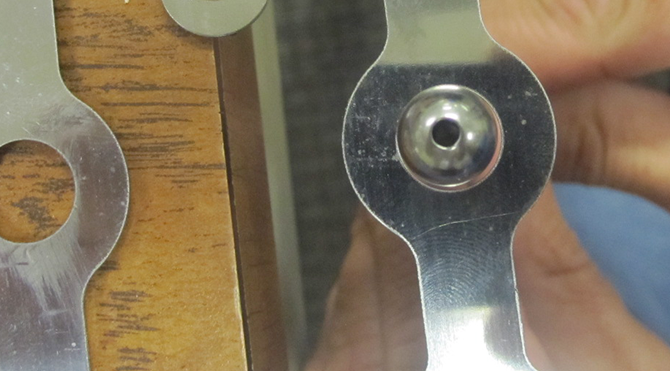 Fig. 1 OE-style gasket pushrod guide 
Once the engine is assembled, the pushrods pull away from the guides, leaving a small gap between the guides and the push rods. During normal engine operation, however, movement of the pushrods within the lifter and rocker arm can lead to interference between the pushrods and the guides in the head gasket. This interference results in wear and can eventually form wear marks and grooves in the pushrods, creating weak spots.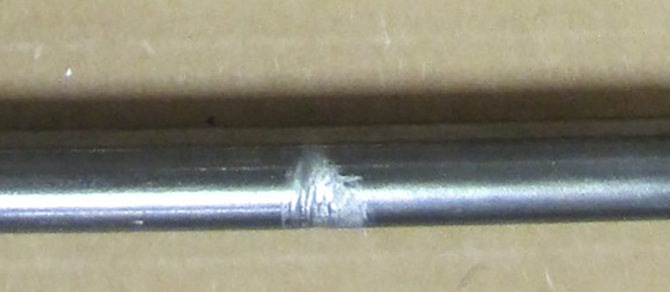 Fig. 2 Damage to pushrod caused by interference with gasket pushrod guide

Fel-Pro® has a solution to this problem.
To ensure perfect gasket alignment with every installation, Fel-Pro® offers PermaTorque® MLS head gaskets specific to both the 18mm and 20mm dowel pins. Both of these gaskets include a patent-pending oversized pushrod guide hole surrounded by a non-abrasive material that protects potential contact areas. This unique feature helps customers eliminate premature pushrod wear and potential oil contamination caused by pushrod debris entering the engine oil.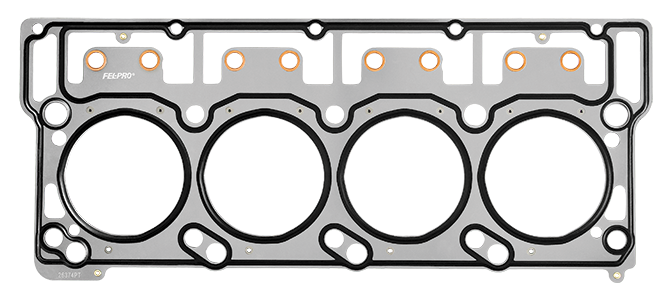 Fig. 3 PermaTorque MLS for Power Stroke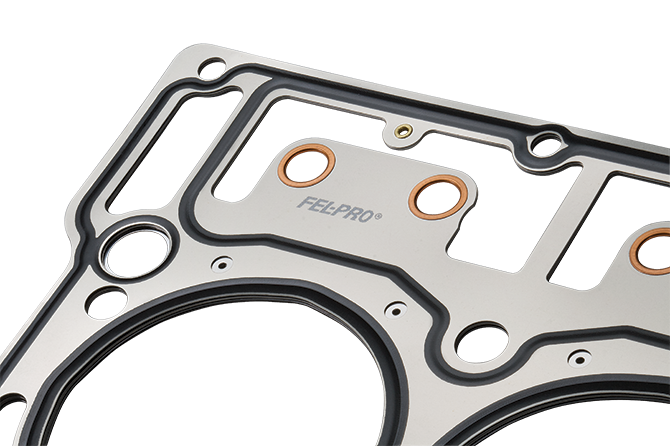 Fig. 4 Unique, oversized pushrod holes 

Part #26374 PT for heads with 18mm dowels
Part #26375 PT for heads with 20mm dowels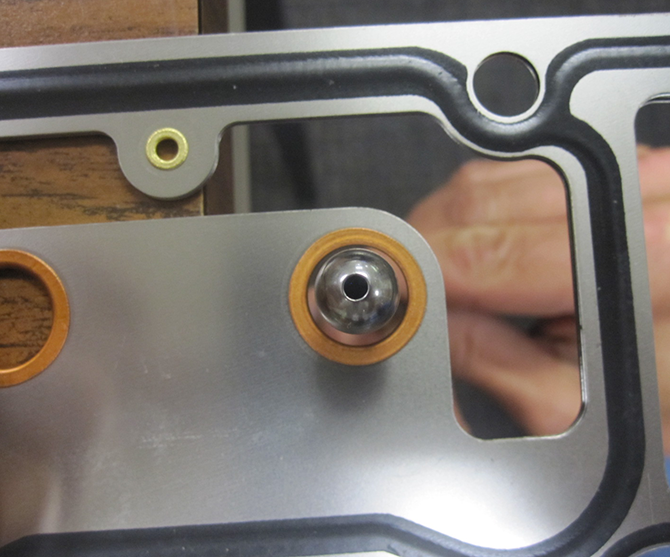 Fig. 5 Note additional clearance
These gaskets' additional features further ensure a superior seal. For more information on the design features and performance benefits of the PermaTorque® MLS head gasket for the Power Stroke®, see our Inside Sealing bulletin. You can download it here.
It is important to thoroughly inspect the pushrods before reassembly, as you may encounter other issues besides the aforementioned wear. When checking for wear on the sides of the pushrods, check the ends for excessive wear as well. Also, check the hydraulic lifters for proper function, as they are known to overextend. This can force the pushrod out of alignment, causing excessive wear, and can lead to bending the pushrods.

Fig. 6 Replace damaged pushrods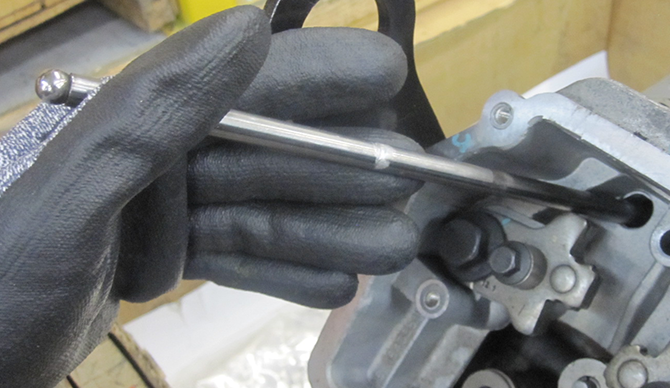 Fig. 7 Inspect pushrods for wear
Be sure to inspect all pushrods and replace those that exhibit any wear or are no longer true. If the pushrods are not worn – and you plan on reusing them – keep track of their positions and reinstall each in its original location and direction. If you install new pushrods, make sure they are all the proper length. Apply clean engine oil to both ends of the pushrods and make sure they are properly seated in the lifters and aligned to the rocker arm. (Misalignment of pushrods in the lifters is a common problem rebuilders run into when repairing the 6.0L Power Stroke®.)