Quick Reference Guide
Performance & Marine Sealing Technologies
Performance Sealing Technologies
You'll find Fel-Pro® Performance gaskets keeping engines sealed in the world's most punishing race environments, from professional stock car racing to drag racing to off-road. Fel-Pro Performance sealing technologies include: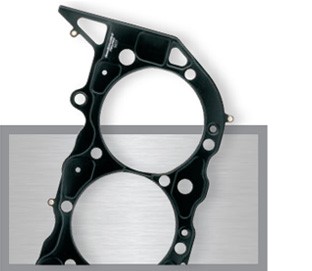 Fel-Pro Performance MLS with LaserWeld™ Head Gaskets
Durable full-hard stainless steel layers for strength
LaserWeld stopper layer combats head lift
Advanced polymer coating withstands scrubbing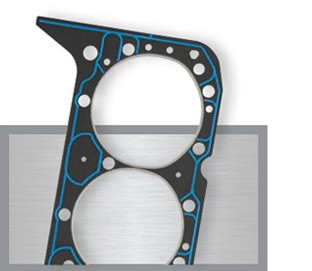 Fel-Pro Performance Composite Head Gaskets
Stainless steel combustion armor
Wire ring combustion seal
Solid steel core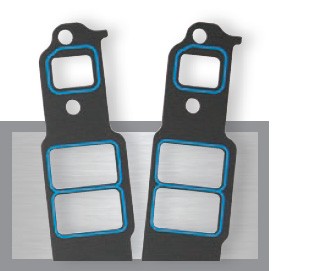 Fel-Pro Performance Intake Manifold Gasket Sets
Available for the widest array of OE and aftermarket cylinder head and port configurations
Available in thickness ranging from .030" to .120"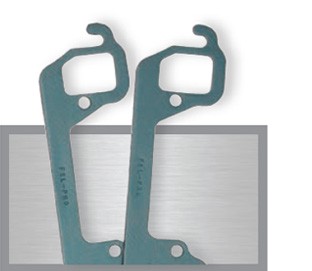 Fel-Pro Performance Exhaust Manifold Gasket Sets
High-density fiber facing material
Perforated steel core
Seals slightly warped surfaces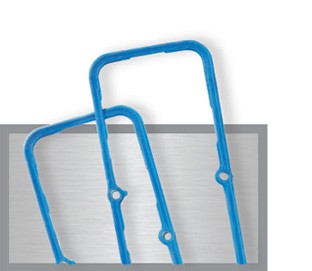 Fel-Pro Molded Silicone Rubber Valve Cover Gasket Sets
Rigid carrier simplifies installation
Multiple sealing beads eliminate leak paths
Built-in compression limiters prevent overtightening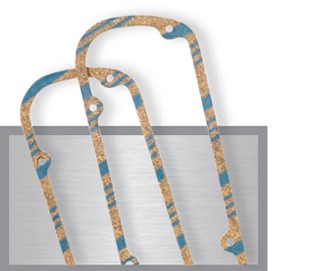 Fel-Pro Cork-Lam® Valve Cover Gaskets
Metal core has cork-rubber bonded to both sides
Extra thick
Exceptionally good torque retention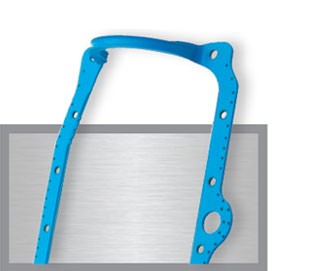 Fel-Pro Molded Silicone Rubber Oil Pan Gasket Sets
One-piece design simplifies installation
Rigid carrier ensures dependable sealing
Built-in compression limiters prevent overtightening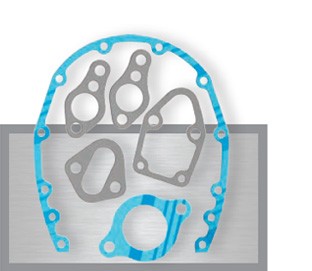 Fel-Pro R.A.C.E. Sets
Remainder to Assemble Complete Engine
Combine with oil pan gasket sets to provide every gasket needed for complete lower engine service
---
Marine Sealing Technologies
Fel-Pro® is the undisputed leader in marine gaskets. From stainless steel construction and premium molded-rubber valve cover and oil pan gaskets, to problem-solving and easy-to-install designs, Fel-Pro provides dedicated marine engine sealing technology with gaskets.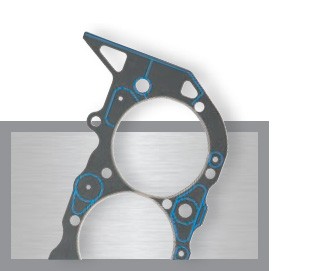 Fel-Pro Marine PermaTorque® Head Gaskets
Stainless steel construction throughout
Anti-friction coating (plus Printoseal® if required)
Rubber/fiber facing material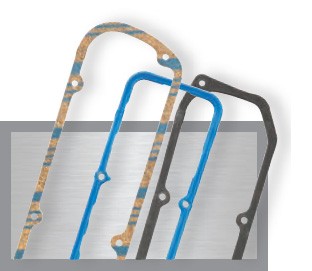 Fel-Pro Marine Valve Cover Gasket Sets
Available in a full range of designs and technologies
Molded silicone rubber
Rubber-coated fiber
Fel-CoPrene®
Blue Stripe® cork rubber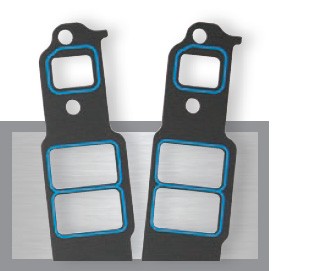 Fel-Pro Marine Intake Manifold Gasket Sets
Fits a wide variety of OE and aftermarket cylinder head and port configurations
Resists coolant, gasoline, alcohol and oil
Printoseal® sealing beads provide extra sealing strength around ports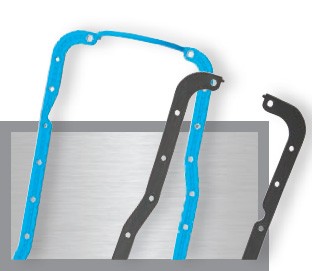 Fel-Pro Marine Oil Pan Gasket Sets
Available in a full range of designs and technologies
Rigid core molded silicone rubber
Rubber-coated fiber