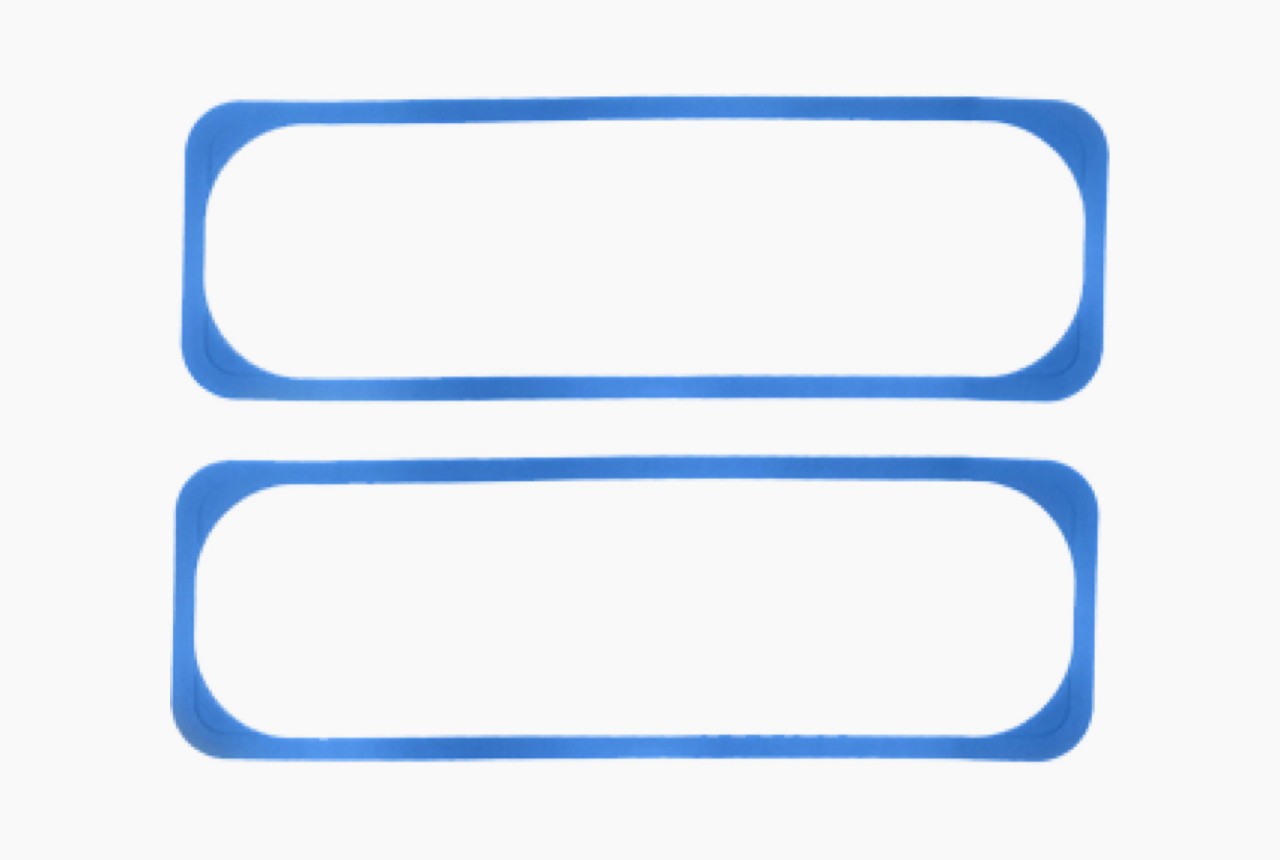 The valve cover gasket seals the valve cover to the top of the cylinder head to keep motor oil from leaking. When installing a valve cover gasket on a variety of Buick, Cadillac, Chevrolet, GMC, Oldsmobile and Pontiac models from the early 90s through the early 2000s with a 4.3L V6 engine or 5.0L/5.7L V8 engine, the design of the gasket dictates some special considerations when installing. This gasket is intentionally undersized and requires slight stretching to fit snugly in the cover. Read on to learn the proper procedure for installing a Fel-Pro® stretch-in-place valve cover gasket.
Step 1 – Select New Gasket
Designed and manufactured specifically for imperfect sealing surfaces found in the repair environment, Fel-Pro offers the best materials available for the sealing situation.
Step 2 – Remove Old Gasket
Take off the valve cover and remove the old gasket. Clean everything off, concentrating on the valve cover itself and the cylinder head. Remove all old sealing material; Fel-Pro valve cover gaskets are installed clean and dry.
Step 3 – Examine Cover for Damage
Since the cover is made of stamped steel, inspect the cover to ensure that the flanges are straight. If the cover is damaged, replace it before continuing on with the gasket installation. Before moving on with the repair, make sure the cover is clean and dry.
Step 4 – Lay Gasket On Valve Cover
Place the gasket on the valve cover. Please note that the gasket is designed to be slightly smaller than the cover.
Step 5 – Press Gasket Into Place
Start at one end and push the gasket in place. You'll notice that there are some tension tabs on the outside of the gasket; these require a little effort to push into place. Once you're done with that end, move to the other end and push it in place. Be sure to get the gasket down into the groove. Next, work your way back along both sides, pushing the gasket in place. Please note that no RTV is needed for this repair.
Step 6 – Install the Valve Cover
Install the cover. Once the cover is installed, follow the manufacturer's torque specs and tighten the cover from the center bolts on out. (There are only four bolts.)
---
Learn more about Fel-Pro quality gaskets that are specifically designed for the repair environment, find your car part, or find where to buy your auto part today.
The content contained in this article is for informational purposes only and should not be used in lieu of seeking professional advice from a certified technician or mechanic. We encourage you to consult with a certified technician or mechanic if you have specific questions or concerns relating to any of the topics covered herein. Under no circumstances will we be liable for any loss or damage caused by your reliance on any content.

© 2022 DRiV Automotive Inc. or one of its affiliates in one or more countries.