Critical Seal
Head gaskets are designed to seal the cylinders' firing pressure and to prevent coolant and engine oil from leaking into the cylinders as well as to the outside. Over time, a vehicle's cylinder heads can warp and pit causing the head gasket to lose its seal, which can lead to rough engine operation and loss of power.
When selecting gaskets for a cylinder head repair, you can count on Fel-Pro® head gaskets to withstand the stresses of the engine surfaces expanding, shrinking, warping and scrubbing while sealing-in cylinder pressure, coolant and engine oil running through casting ports. Fel-Pro gives technicians the application-specific head gasket technologies they need for a reliable seal on imperfect engine surfaces.
The Fel-Pro Difference
Fel-Pro knows that once a vehicle leaves the dealership lot, the heating and cooling cycles of everyday normal driving conditions creates imperfect sealing surfaces. That's why Fel-Pro gaskets are designed specifically for these types of repairs.
Fel-Pro offers application-specific gaskets that set the standard for sealing solutions. When you install a Fel-Pro gasket you can be sure that you have selected a premium part for the repair job. Fel-Pro gaskets are engineered, tested and manufactured to deliver a reliable seal. This is why Fel-Pro has earned its reputation as The Gaskets Professionals Trust™.
Experience the Fel-Pro Difference:
Designed for Imperfect Sealing Surfaces
Engineered and manufactured specifically for the repair environment to help seal imperfect sealing surfaces.
Engineering Expertise
Fel-Pro engineers analyze the needs and requirements needed for the repair and develop a gasket that meets those requirements. The engineering team designs, reviews and validates gaskets through rigorous research and development.
Sealing Technologies
Application-specific sealing innovations feature the right technology, materials and design to ensure a superior seal for your repair.
Quality Materials
Fel-Pro gaskets are made of application-specific materials to ensure the right material and technology is used for the repair.
Real-World Tested
At the Fel-Pro Field Test Garage in Skokie, Illinois, our gaskets are tested and validated under real-world driving conditions to ensure optimal performance on the road.
Every Part for the Repair
Fel-Pro gasket sets include every part as required for the repair unless otherwise noted.
Fel-Pro Head Gasket Technologies
Fel-Pro engineers continuously look at new ways to innovate and improve upon OE design for the aftermarket environment and make installation easier for the professional technician. Fel-Pro gaskets undergo strict validation processes in the lab and on the vehicle to ensure a superior seal.
As head gasket technology evolves, Fel-Pro gaskets are application-specific and use the right materials and technology for your vehicle repair.
Let's take a closer look at the Fel-Pro head gasket lineup:
Fel-Pro PermaTorque®
The industry standard for no-retorque head gaskets, PermaTorque head gaskets feature a steel core to help eliminate the need for retorquing head bolts, and graphite or reinforced fiber facing material and steel armor for strength and durability. They are available with Blue Stripe® coating or with Printoseal® sealing beads, as application requires.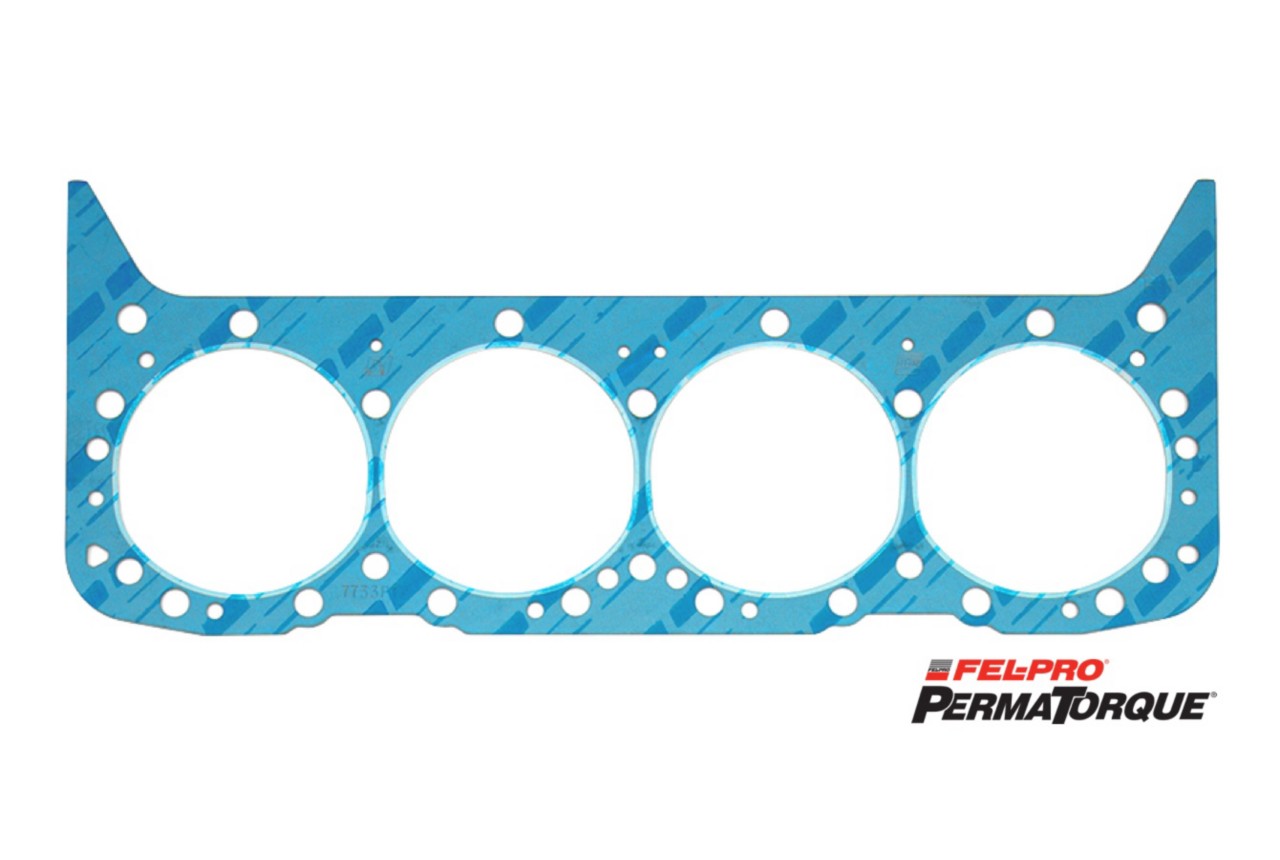 Fel-Pro PermaTorque® SD
Recommended for hardworking vehicles that operate in severe conditions, PermaTorque SD gaskets feature high-grade stainless armor and proprietary coatings that enhance sealing performance.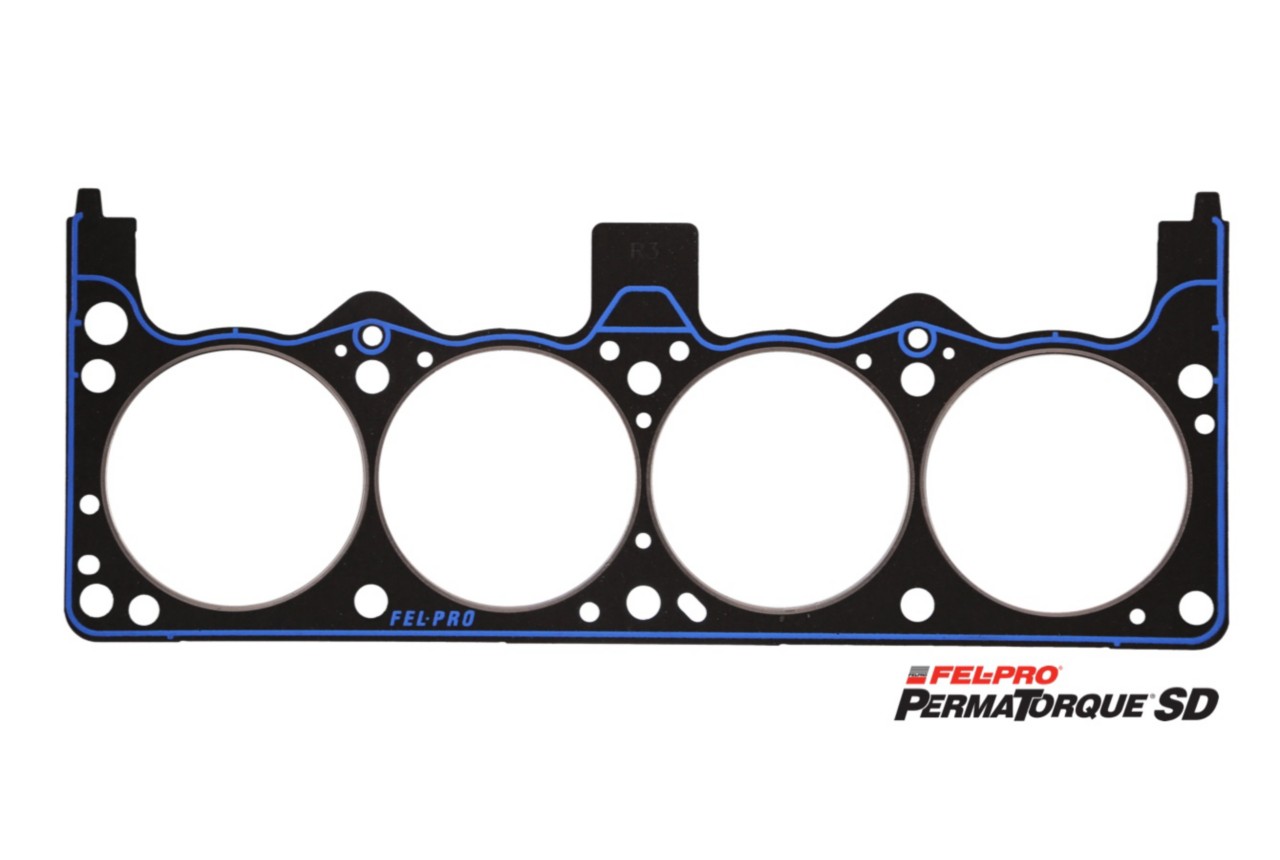 Fel-Pro PermaTorque® MLS
PermaTorque full-hard multi-layer stainless steel head gaskets provide the correct design for MLS-equipped vehicles, maintaining sealing stress and accommodating for head lift. They have many unique features for a superior seal, including a proprietary coating that accommodates less-than-perfect sealing surfaces up to 80 Ra and precise embossed sealing beads at vital areas to help eliminate leak paths.
Fel-Pro PermaTorque® MLS with LaserWeld™ Technology
PermaTorque MLS head gaskets feature an exclusive LaserWeld stopper layer technology design where applicable. This sophisticated technology provides a precisely determined limit to the compression of the multiple layers within the head gasket, while ensuring proper sealing stress between the cylinder head and block. This reduces gasket damage from blow out and helps ensure a stronger combustion seal.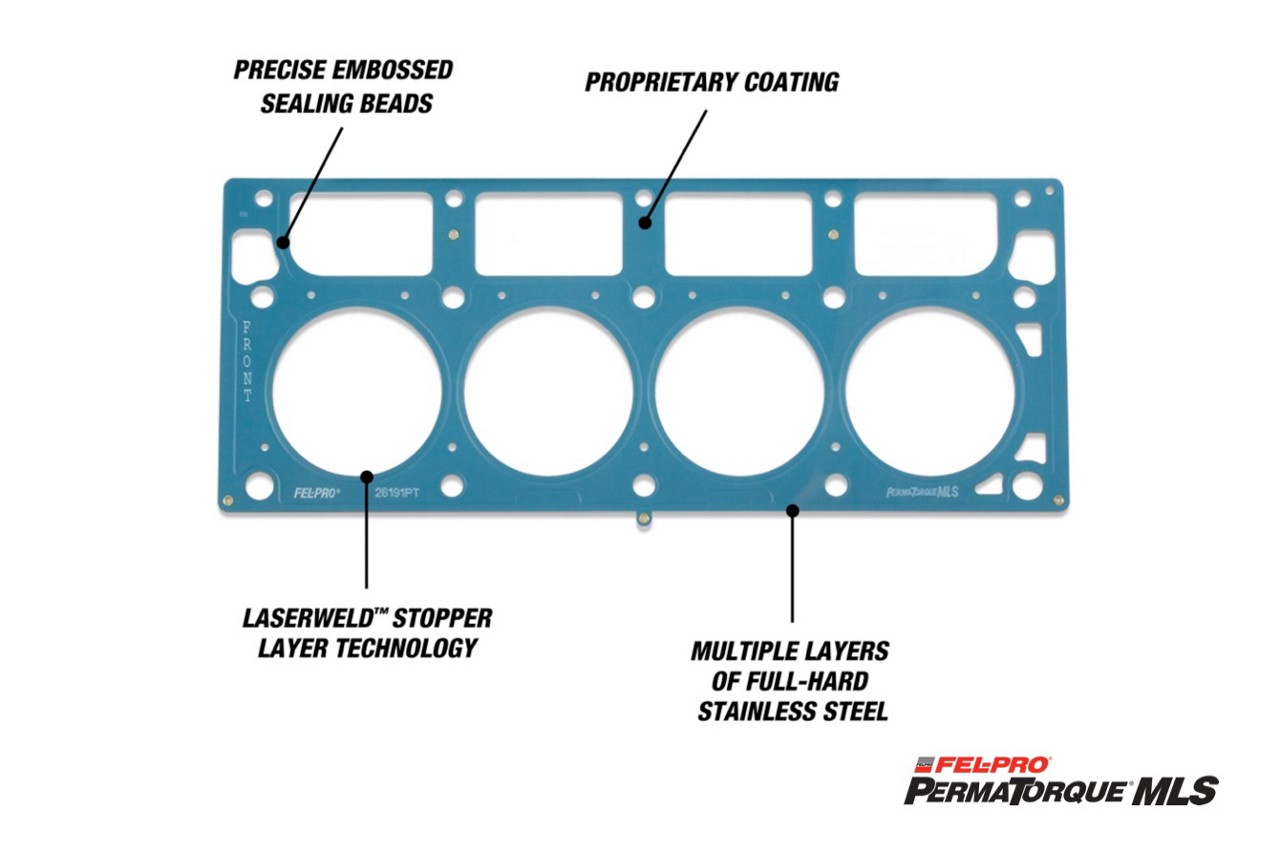 Fel-Pro PermaTorque® MLS with NextGen Coating
Fel-Pro's proprietary NextGen Coating accommodates higher engine temperatures and withstands finishes as rough as 80 Ra. Using the precise amount of NextGen coating, this head gasket also includes the other key features to ensure a reliable seal you that can count on.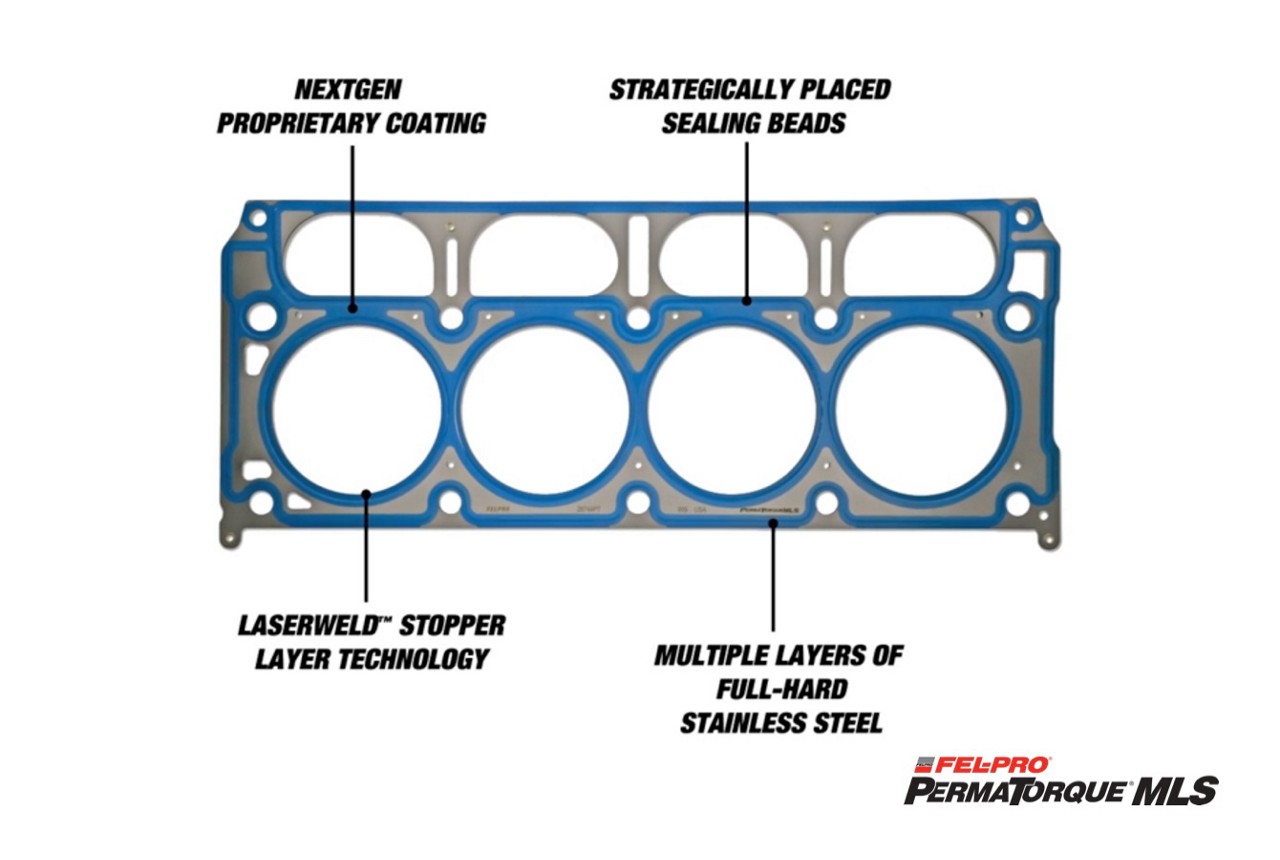 ---
Learn more about Fel-Pro quality gaskets that are specifically designed for the repair environment, find your car part, or find where to buy your auto part today.
The content contained in this article is for informational purposes only and should not be used in lieu of seeking professional advice from a certified technician or mechanic. We encourage you to consult with a certified technician or mechanic if you have specific questions or concerns relating to any of the topics covered herein. Under no circumstances will we be liable for any loss or damage caused by your reliance on any content.

© 2022 DRiV Automotive Inc. or one of its affiliates in one or more countries.