Challenge
Selecting the Correct Valve Cover Gasket
Found on many of Ford's most popular cars, trucks and SUVs, the Duratec engine has been in production since 2007 in vehicles such as the F-150, Edge, Flex, Fusion, Explorer, Expedition and Lincoln Navigator. This durable engine is available as both 3.5L/3.7L naturally aspirated versions and a 3.5L EcoBoost turbo version, either with and without variable valve timing (VVT).
When replacing valve cover gaskets on these applications, getting the correct part can be challenging, as there are seven different valve covers (for LH or RH) in this family and many different supplementary seals.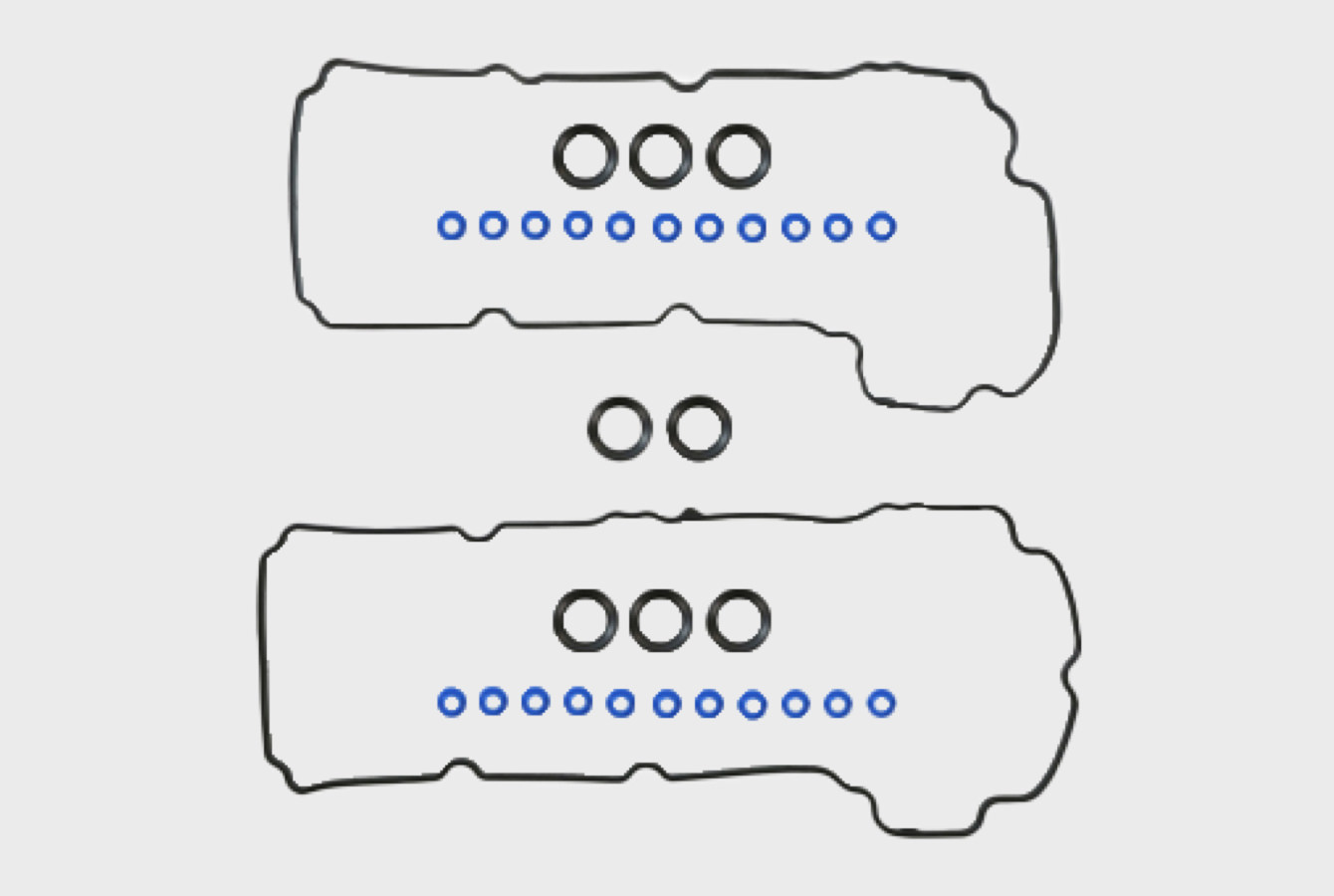 Solution
Use the VIN Number
When looking up your part number, search by the vehicle identification number (VIN) to ensure that you get the correct valve cover gaskets. If you only search by year-make-model, you could get multiple options for the valve cover gaskets and have no guidance on which one is the correct part for your vehicle.
You can find the VIN on the lower corner of the driver's side dashboard. It will likely appear as a metal plate or sticker with the code engraved or printed on it. In addition, you may also find the VIN on the driver's side door jamb where it latches or in the glovebox.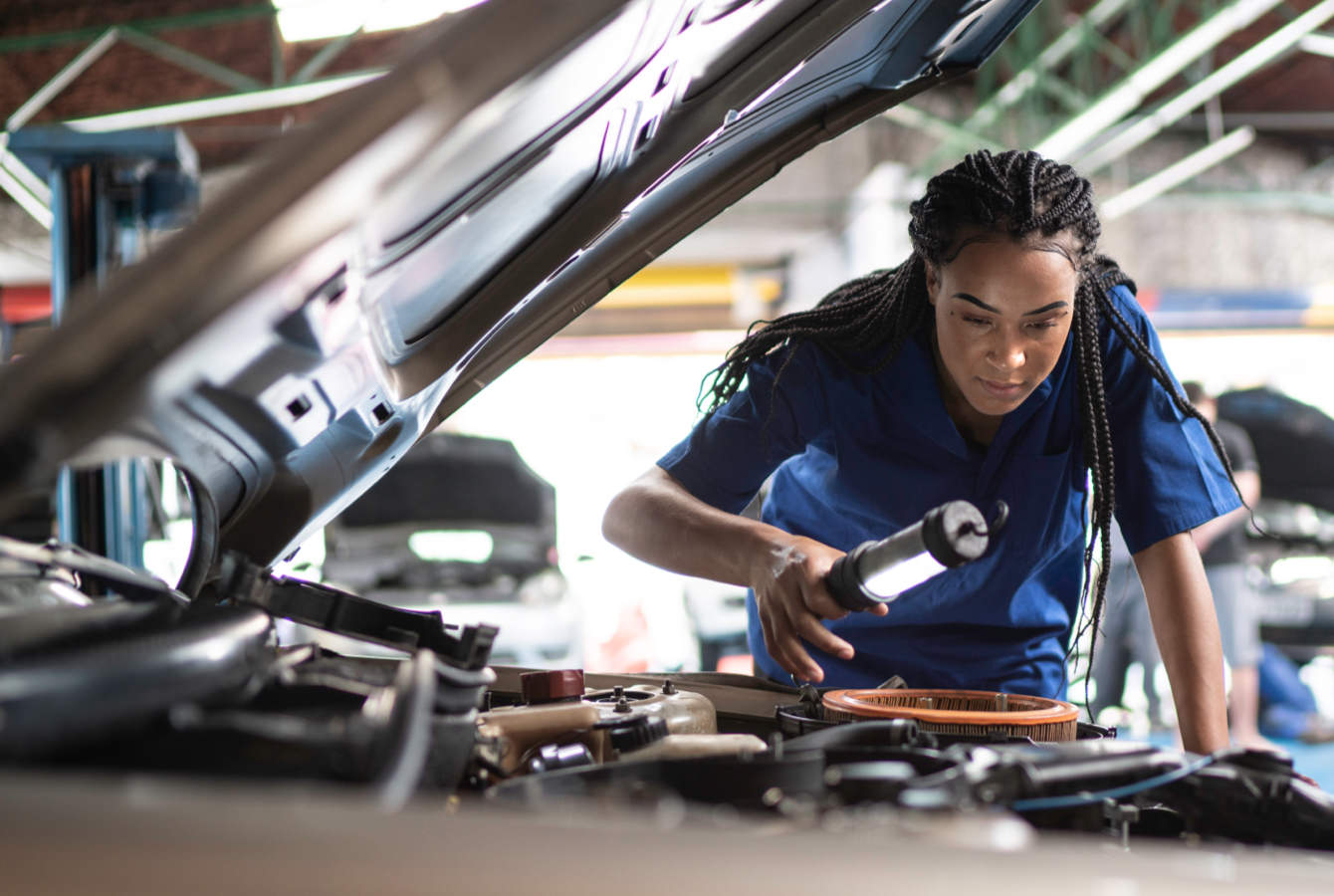 Off the vehicle, you can find the vehicle identification number on a variety of papers associated with your vehicle. The VIN will be prominently displayed on your vehicle's title, registration and insurance paperwork.
More than just a random series of letters and numbers, the VIN number holds a wealth of information about your vehicle. In fact, the eighth number denotes what engine the vehicle uses which is what determines the valve cover gaskets that are used on your vehicle.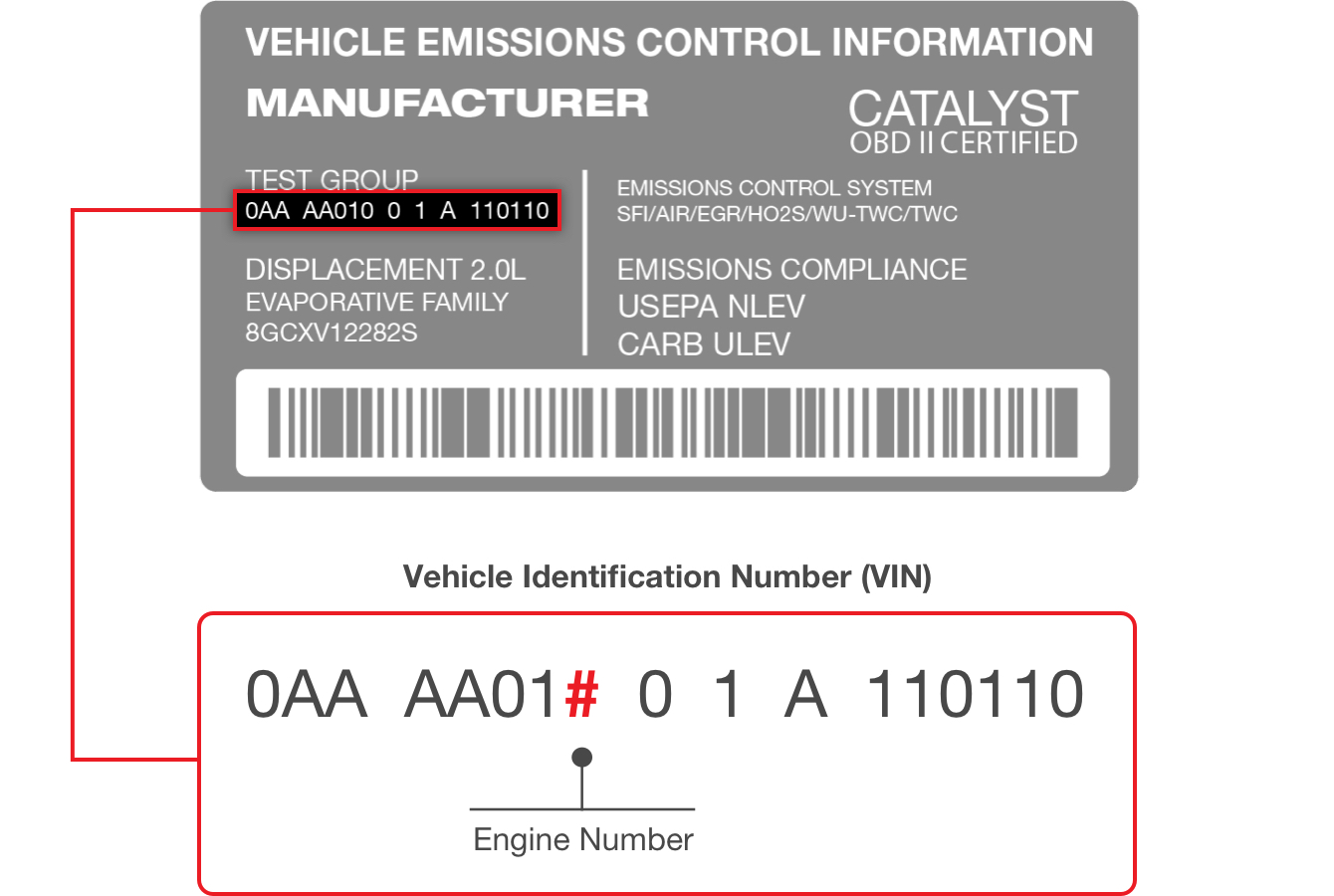 To illustrate what you may see, here are the results that are returned when searching for the valve cover gaskets for a 2016 Ford F-150 with a 3.5L engine. When searching by using the year-make-model for the 2016 F-150, two different options are displayed.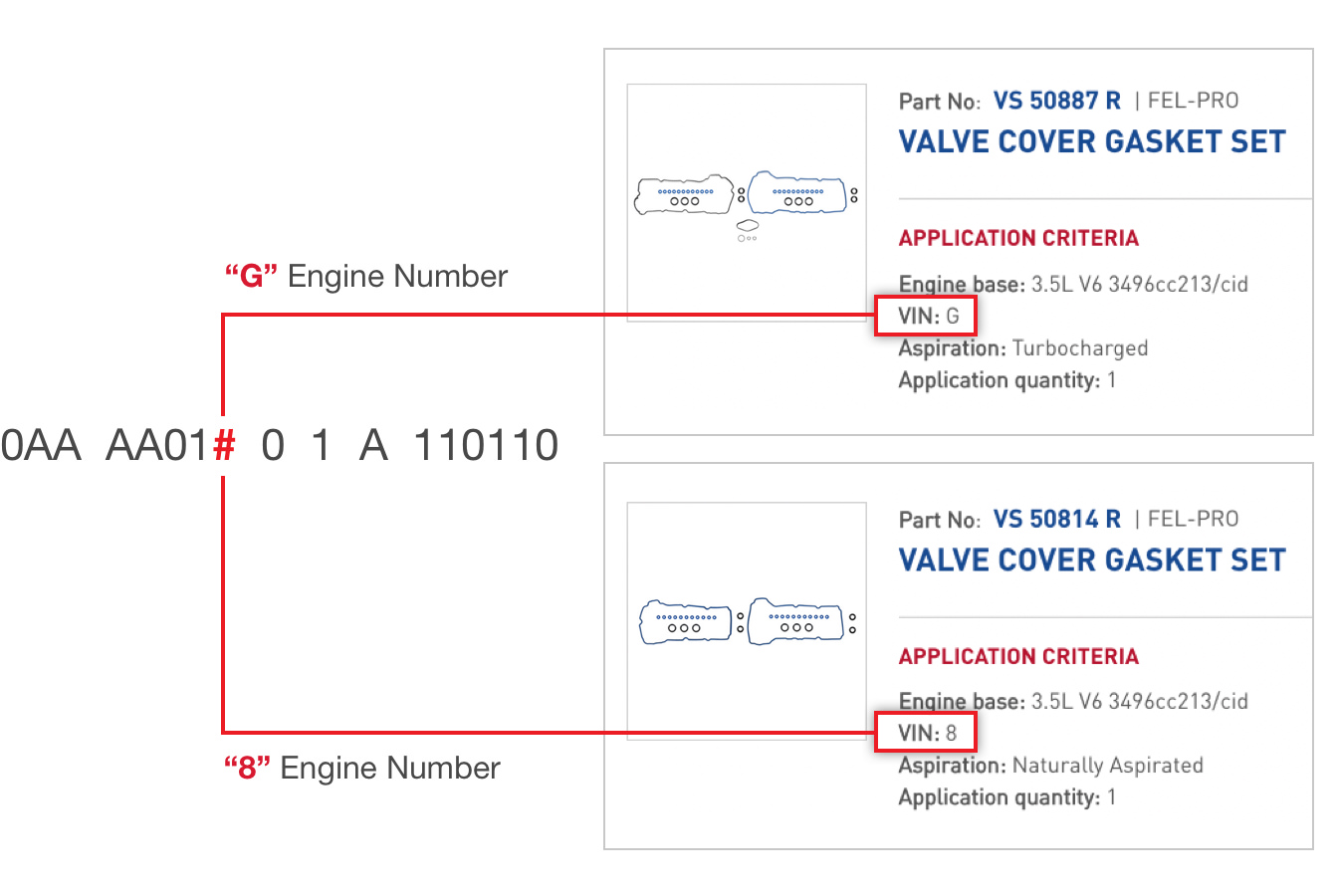 Without knowing the specific engine that your vehicle uses, you won't know which one to select to complete your repair. By searching for the part with your vehicle's VIN number, the correct valve cover gasket set for your vehicle will be displayed. Notice that in the search results that the letter or number that appears in the VIN callout corresponds with the eighth character in the vehicle's VIN number.
Fel-Pro® Valve Cover Gaskets for Ford Duratec Applications

Fel-Pro Part Number

Naturally Aspirated

3.5L/3.7L w/o VVT (2007-2015 FWD and RWD)  

3.5L/3.7L w/VVT (2011-2020 FWD and RWD)

3.3L w/VVT (2018-2020 RWD)

Fel-Pro Part Number

EcoBoost Turbo

3.5L EcoBoost (2011-2013 F-150)

3.5L EcoBoost (2012-2014 F-150; 2015-2020 Expedition/Navigator/Transit vans)

3.5L EcoBoost (2015-2016 F-150)

3.5L EcoBoost (2010-2019 all FWD)