Challenge - Getting the correct Head Gasket
A powerful and reliable engine, the Duramax 6.6L diesel engine is found on many Chevrolet and GMC ¾-and 1-ton trucks and vans. With a confusing array of engine variations and head gasket design, selecting the right head gasket can be a challenge.
Multi-layer steel (MLS) construction is the one common characteristic of all five OE head gasket versions. GM has used two different MLS designs – one for 2001-2004 models and another for 2005 and newer engines. Within each of these base designs are three additional gasket grades or thicknesses. To further complicate matters, technicians must also choose from two separate gasket thicknesses for engines that have either been over-bored or over-bored and deck milled.
To help identify these gasket variations, GM uses a hole and slot system which is located at front end of the head gasket.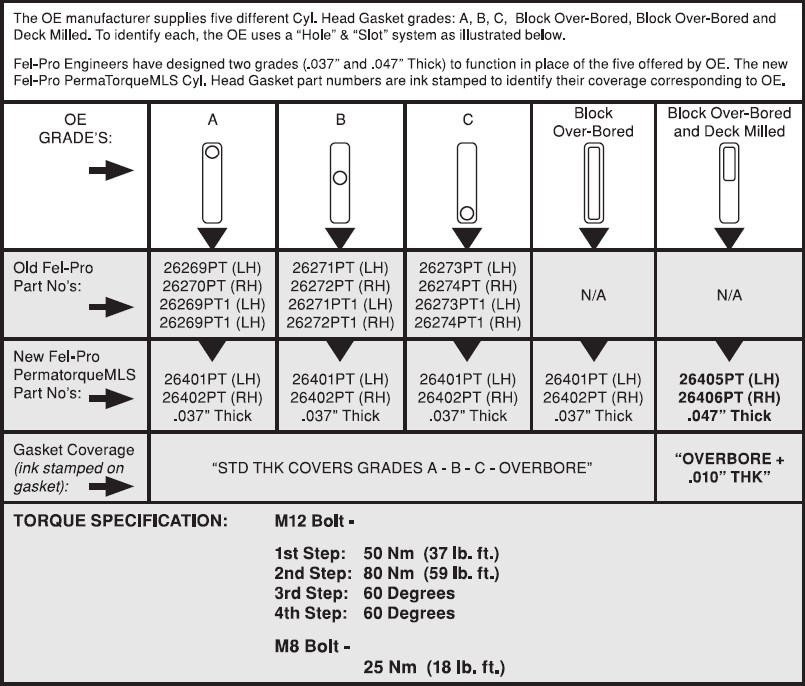 Solution – Fel-Pro® PermaTorque® MLS Replacement Head Gaskets


With two designs of PermaTorque MLS head gaskets that cover all grades, Fel-Pro has taken the guesswork out of selecting the right head gasket for the Duramax 6.6L diesel engine. This streamlined lineup of gaskets not only helps the technician save time and avoid confusion, but it also incorporates exclusive features that address the unique requirements of the aftermarket repair environment. Fel-Pro has taken the guesswork out of selecting the right head gasket
| | |
| --- | --- |
| Year | Make/ Model |
| 2003-2007 | Chevrolet Kodiak/GMC TopKick C4500/C5500 |
| 2006-2016 | Chevrolet Express/GMC Savana 2500/3500 |
| 2009-2016 | Chevrolet Express/GMC Savana 4500 |
| 2001-2016 | Chevrolet Silverado/GMC Sierra 2500 HD |
| 2007 | Chevrolet Silverado/GMC Sierra 2500 HD Classic |
| 2001-2006 | Chevrolet Silverado/GMC Sierra 3500 |
| 2007 | Chevrolet Silverado/GMC Sierra 3500 |
| 2007-2016 | Chevrolet Silverado/GMC Sierra 3500 HD |
The Fel-Pro Advantage
Fel-Pro's head gaskets for GM's Duramax 6.6L diesel engine feature:
PROPRIETARY COATING -- Exclusive coating helps withstand rougher sealing surface finishes up to 80 Ra
UNIQUE COMBUSTION SEAL -- Exclusive LaserWeld™ stopper layer technology reduces gasket damage from blow out and helps ensure a stronger combustion seal
MULTI-LAYERED STEEL CONSTRUCTION -- Multiple layers of stainless steel maintain sealing stress and accommodate head lift
SUPERIOR SEAL -- Precise embossed sealing beads at all vital areas to eliminate leak paths
HANDLES EXTREME ENGINE CONDITIONS -- Engineered and manufactured to inhibit over-compression of embossments to maintain a superior seal under peak combustion pressures and temperatures
DESIGNED FOR IMPERFECT SEALING SURFACES -- Engineered and manufactured specifically for the repair environment to help seal imperfect sealing surfaces
---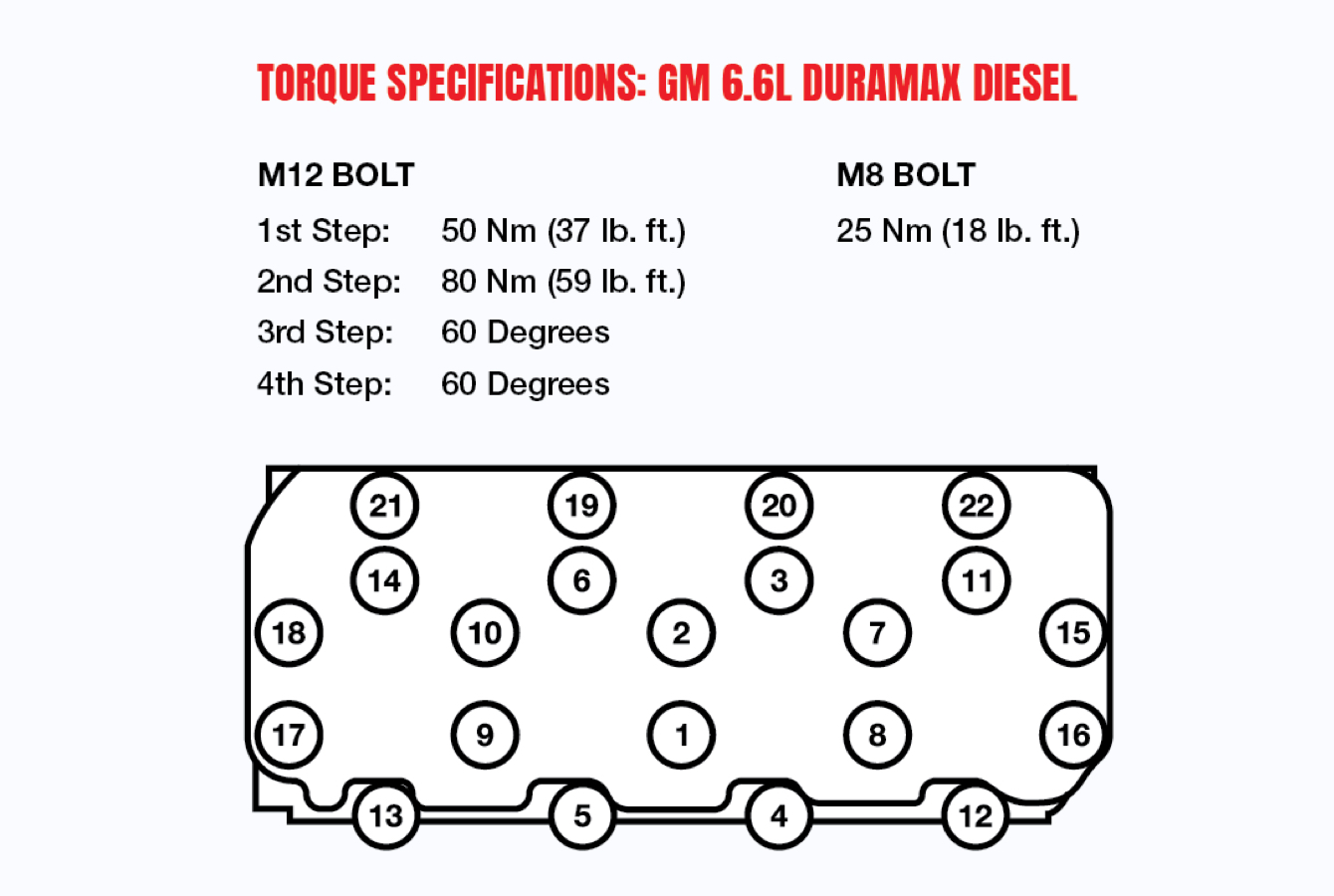 ---