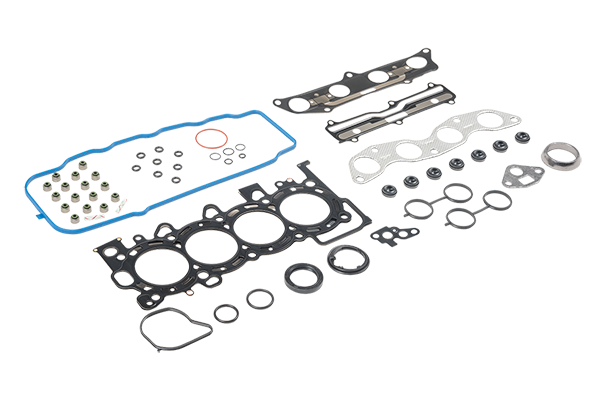 HEAD SETS (HS)
Fel-Pro® Head Sets give technicians not only the gaskets the project requires, but the very best technology available. Head Sets are used for upper engine repair only, typically on a valve grind. They can be combined with a Fel-Pro Conversion Set (CS) to form a Full Set (FS) for the entire engine.
Interview with Fel-Pro® Lead Engineer for Power Stroke Head Gasket Design
Fel-Pro, ASE Certified Master Technician, John Gurnig speaks with Dean Virgin, lead design engineer on the Fel-Pro head gasket for the Ford Power Stoke 6.0L diesel engine. Dean discusses the challenges of sealing this engine and the development process that created the gasket. He also points out how the gasket's various features overcome this engine's difficult challenges.