Performance
Exhaust Manifold Gaskets
Fel-Pro® Performance exhaust header gaskets have "slotted" bolt holes to allow for easier installation in tight bays. The exhaust header can be "hung" on a few bolts or studs, then the gasket can be slipped into place and the rest of the bolts assembled.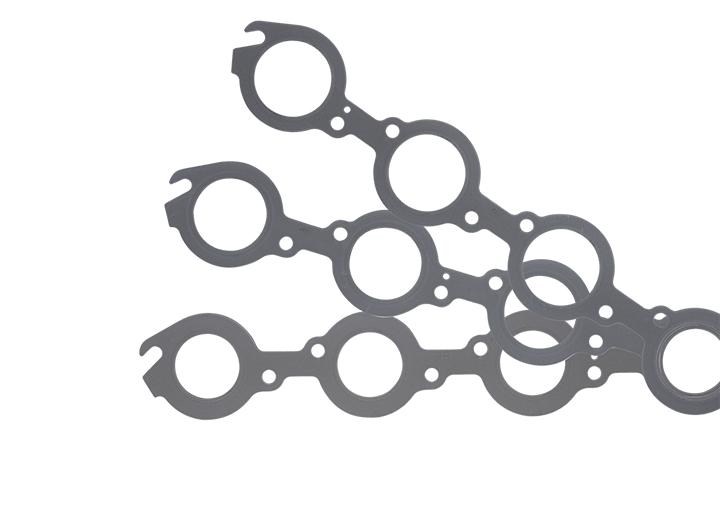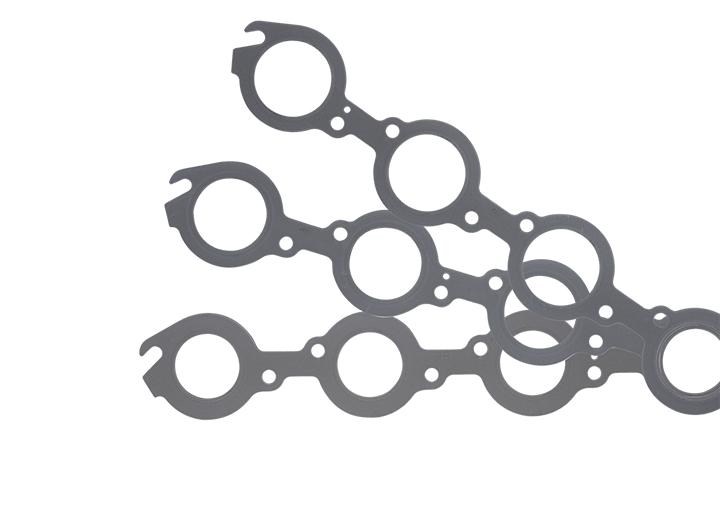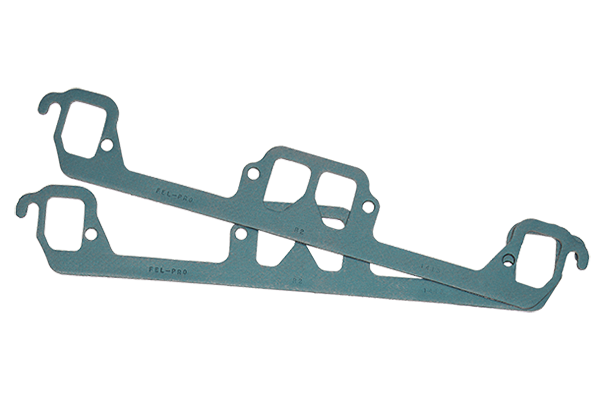 DURABLE, BLOWOUT-RESISTANT SEAL
Fel-Pro® Performance exhaust header gaskets consist of a high-density fiber-facing material attached to both sides of a perforated steel core. This technology resists blowout and burnout from high-temperature exhaust, and it is far stronger than the basic paper gaskets. This design also provides a durable gasket that can seal slightly warped surfaces. The high-density fiber material has excellent torque retention qualities as well.