Marine
Oil Pan Gaskets
Replacing an oil pan gasket on a marine engine requires that the engine be completely removed from the boat. This is a very expensive job. In addition, oil that pools in the transom (bottom of the boat) can be dangerous, so it is critical to install the very best oil pan gasket available – Fel–Pro®.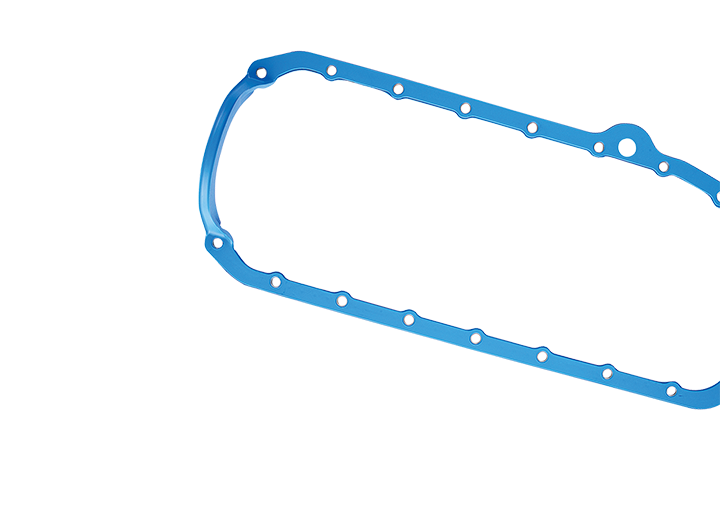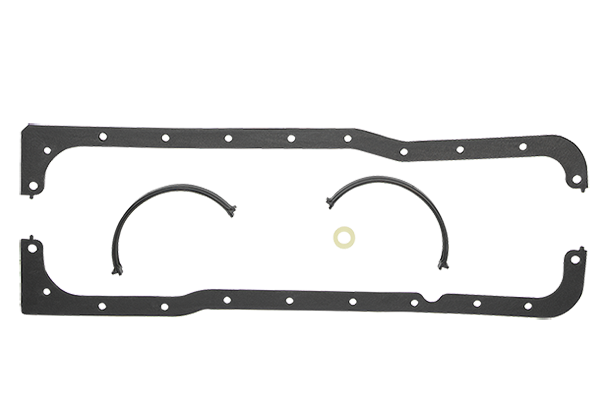 Rubber-Coated Fiber
Fel-Pro Marine rubber-coated fiber gaskets have a fiber sheet core and a latex rubber coating that aids in sealing potential leakage paths. The core material resists crushing and splitting, while providing excellent blowout resistance, and has a distinct solid feel when it is properly torqued.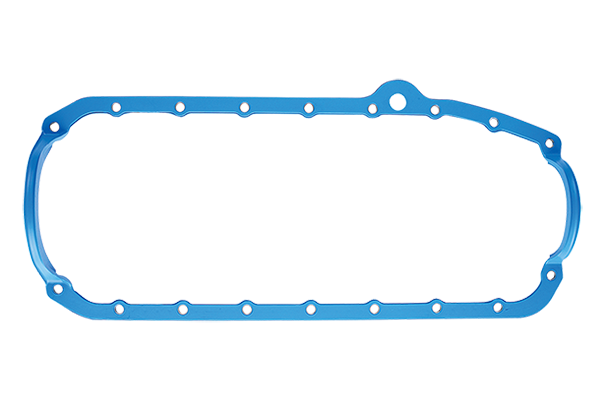 Rigid Core Molded Silicone Rubber
Fel-Pro Marine oil pan gaskets utilize one-piece molded-rubber technology. They provide perfect fit, are easier to install, include compression limiters to prevent overtightening, and offer superior heat resistance.