Leak Repair
Intake Manifold Gasket Sets
Leaks at the intake manifold are a common engine problem. A "vacuum leak" allows too much air to enter the engine. This can lead to driveability problems such as rough idling and stumbling on acceleration.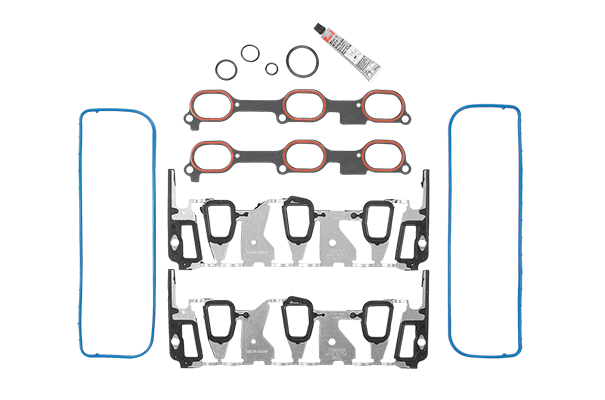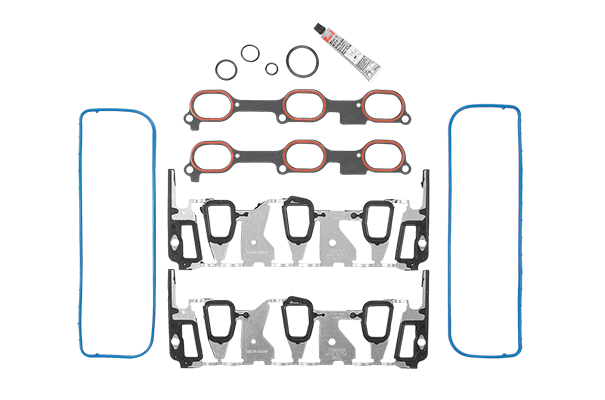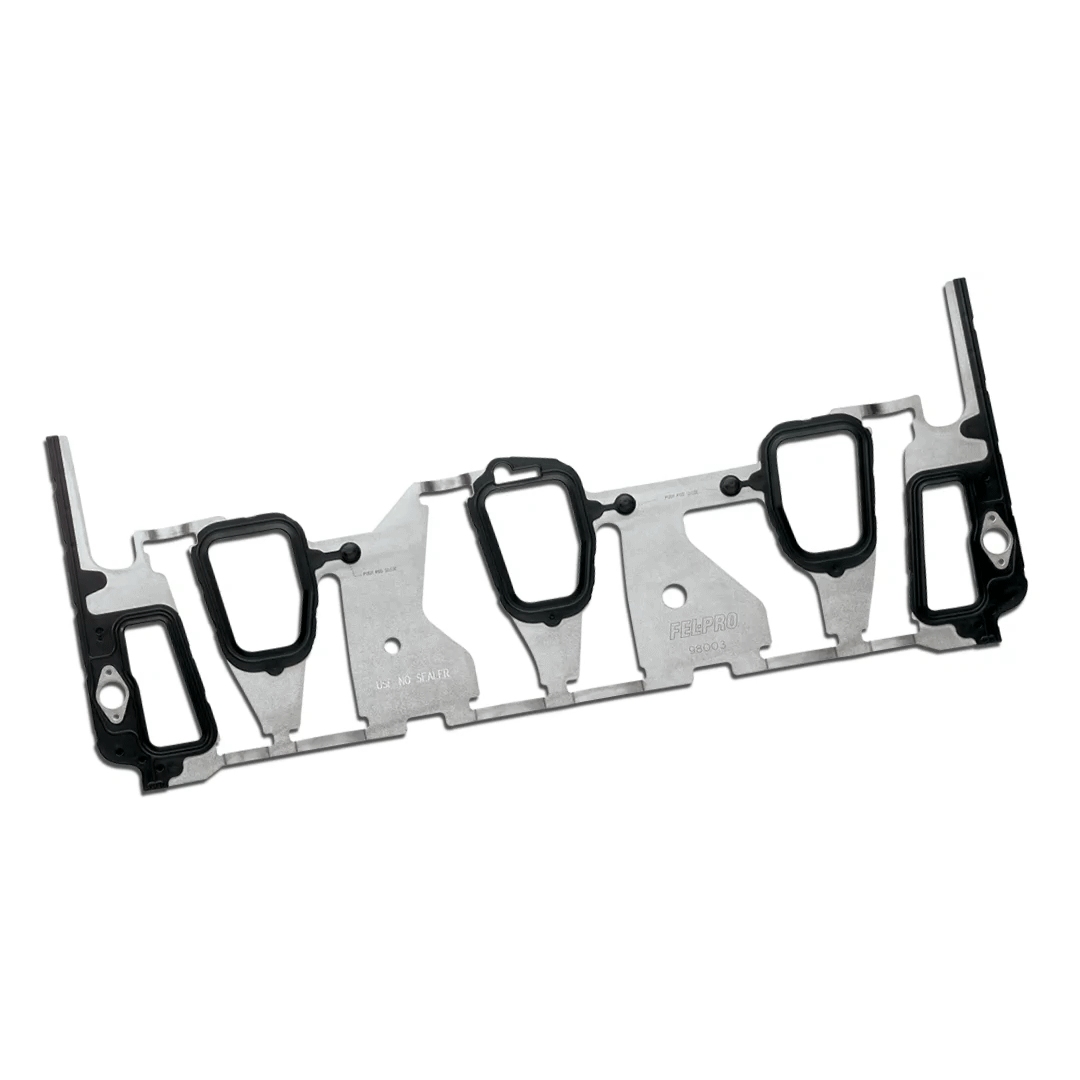 PERMADRYPLUS® INTAKE MANIFOLD GASKETS
Steel carrier (vs. OE plastic) provides strength and is resistant to coolants.

Proprietary rubber sealing compound withstands all coolants.
Locating tabs assure proper positioning.
Self-centering torque limiters prevent damage during installation.
Extra sealing beads eliminate potential leak paths.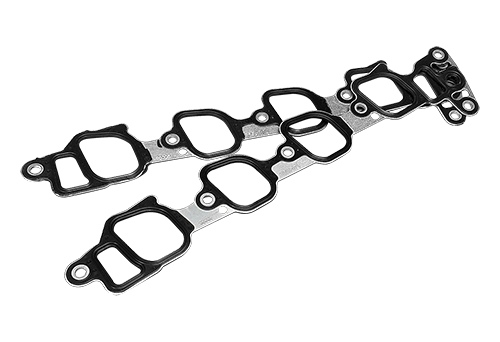 PermadryPlus
Problem-solving Fel-Pro® PermaDryPlus® gaskets feature advanced technologies designed to address sealing problems unique to the aftermarket repair environment. Their construction includes sophisticated molded rubber designs, rigid carriers and sealing advances to help the technician complete the repair faster and more easily with a permanent seal.
FIND YOUR GASKET
Search for your part by vehicle year, make and model.