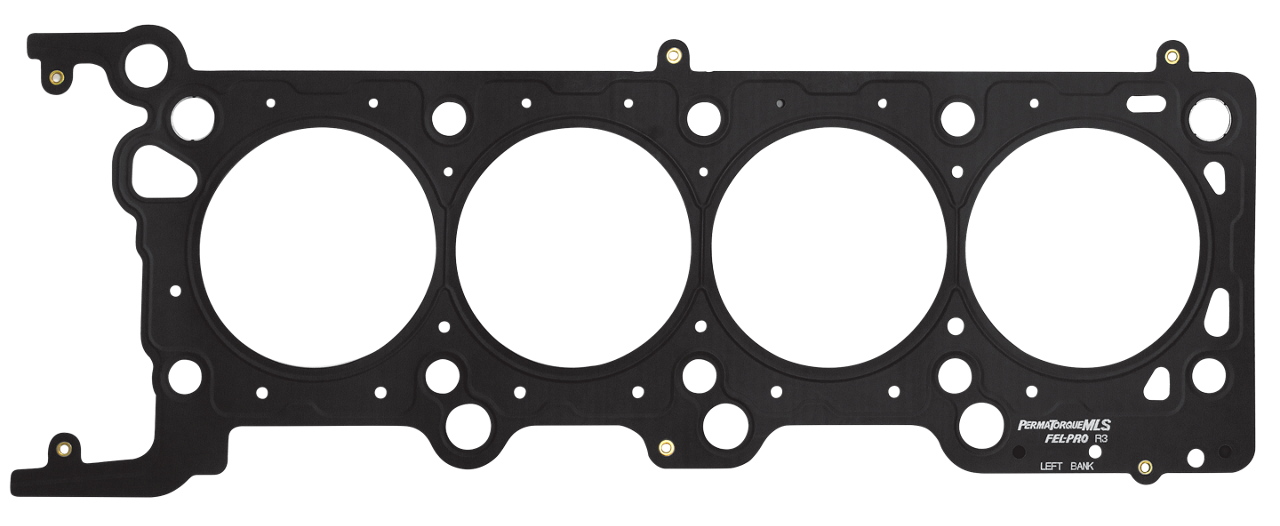 Fel-Pro PermaTorque MLS performance head gaskets are designed and built to maintain the contact stress necessary to seal the extreme combustion pressures and temperatures commonly encountered in high-compression naturally aspirated, supercharged, turbocharged and nitrous oxide-injected engines. Each gasket's multiple layers of premium full-hard stainless steel, strategically located sealing beads and advanced polymer coatings help maintain contact pressure and micro-sealing between the cylinder head and block.
"As engine builders, racers and muscle car enthusiasts explore the impressive capabilities of this popular engine family, it becomes increasingly important to choose the best available sealing technologies," said Ron Rotunno, performance products manager for the Fel-Pro brand.
The new gasket part numbers, Fel-Pro 26685L045 and 26685R045 (left and right), cover 4.6L (281-cubic inch) and 5.4L (330-cubic inch) SOHC and DOHC engines. Gasket bore size is 3.730".