Fel-Pro® Brand Unveils Exclusive High-Temperature Alloy Turbocharger Gaskets for Racing Engines
Gaskets Featuring Award-Winning HTA™ Material Now Available for T3, T4 and T5/6 Turbos
SOUTHFIELD, Mich., Jan. 26, 2017 (GLOBE NEWSWIRE) -- Federal-Mogul Motorparts' Fel-Pro®Gaskets brand now offers an exclusive line of performance turbocharger gaskets engineered to withstand the extreme temperatures encountered in high-end racing engines. Federal-Mogul Motorparts is a division of Federal-Mogul Holdings Corporation.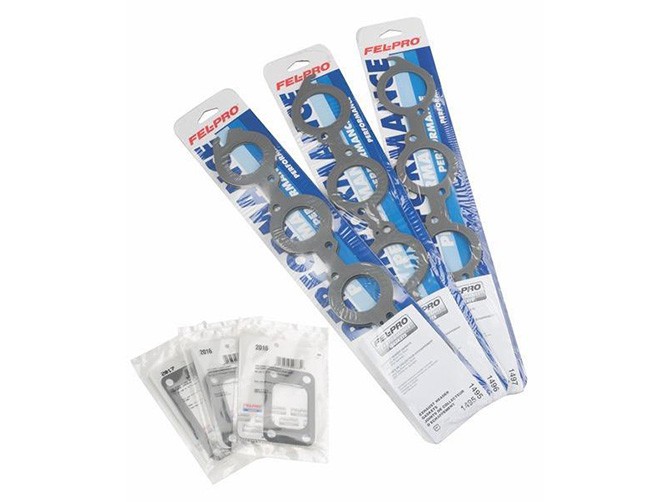 Available for use with T3, T4 and T5/6 turbos, the new Fel-Pro HTA™ gaskets feature Federal-Mogul's award-winning High Temperature Alloy and proprietary coating, which can withstand temperatures of up to 1,600 degrees F. Conventional turbocharger gaskets can be susceptible to failure in high-output racing applications as a result of extreme temperatures, pressure, vibration and thermally induced casting motion.
"A growing number of racing teams have discovered that a part as seemingly uncomplicated as a turbo gasket can undermine the performance of their engines in critical situations," said Ron Rotunno, performance products manager for the Fel-Pro brand. "Once the material in a conventional gasket becomes compromised, the engine is likely to create less power as a result of an exhaust leak."
In addition to the temperature-resistant HTA alloy and coating, each Fel-Pro HTA gasket features an emboss bead that acts as a spring to maintain sealing contact stress under virtually all operating conditions. The gaskets' high-temperature coating also helps ensure superior micro-sealing against a broad range of casting finishes.
The following Fel-Pro HTA gaskets are now available from leading performance parts providers:
Fel-Pro #2015 - T3 turbos
Fel-Pro #2016 - T4 turbos
Fel-Pro #2017 - T5/6 turbos