technical VIdeos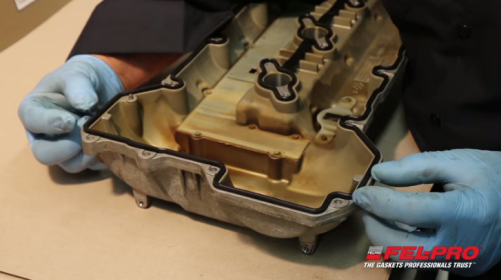 Field Test Garage
To ensure our gaskets perform on the road in the real-world environment, our gaskets undergo strict testing and validation in the Field Test Garage. Watch what our ASE Certified Master Technicians have learned along the way for installation insights and more.
---
Fel-Pro PermaTorque® MLS Head Gasket Sealing Technology
In the real world, nothing is perfect – including gasket sealing surfaces. Over time, a vehicle's cylinder heads can warp and pit causing head gaskets to lose their seal which can lead to rough engine operation and loss of power. Specifically designed for the repair environment, you can count on Fel-Pro® PermaTorque® MLS head gaskets to deliver a superior seal on imperfect surfaces with embossed sealing beads at all vital areas to eliminate leak paths. In addition, these application-specific gaskets are available with an exclusive LaserWeld™ Stopper Layer for stronger combustion sealing. Experience the Fel-Pro Difference and see why professionals trust Fel-Pro gaskets.
Fel-Pro PermaDryPlus® Gasket Sealing Technology
Leaks – engine oil, coolant and transmission fluid to name a few – are not only unsightly but can lead to serious problems if not repaired. That's why Fel-Pro® designs PermaDryPlus® gaskets specifically for the repair environment. Providing a perfect seal on less than perfect surfaces, Fel-Pro PermaDryPlus gaskets feature a proprietary molded rubber design that helps eliminate leak paths and a rigid carrier for superior durability. This application-specific PermaDryPlus technology is found on a variety of Fel-Pro gaskets including intake manifold gaskets, oil pan gaskets, valve cover gaskets and timing cover gaskets. Experience the Fel-Pro Difference and see why professionals trust Fel-Pro gaskets.