Time is Money
The old adage "Time is Money" is especially true when it comes to sealing engines. Saving time by installing Fel-Pro® PermaDryPlus® results in a more profitable job.
In business, time does indeed equal money. The more efficient you are during each hour you work – getting as much as possible done in that hour – the more profitable your business is. That's why it's so important to use products that enable you to work as efficiently as possible.
Fel-Pro® PermaDryPlus® gaskets are one such product. With their time-saving engineering features, they're the most "efficient" gaskets you can install!
Rigid Carrier Construction
All PermaDryPlus gaskets feature proprietary in-house molded rubber sealing beads bonded to rigid carrier construction. This provides for instant fit, setting the gasket perfectly in place – and with no adhesives – saving installation time. Plus it lasts longer, so the job is only done once!
Locating Tabs
PermaDryPlus valve cover and intake manifold gaskets feature locating tabs – precisely located tabs or extrusions built into the gasket – that allow a technician to instantly place the gasket in the right location, eliminating the need to spend time aligning the gasket.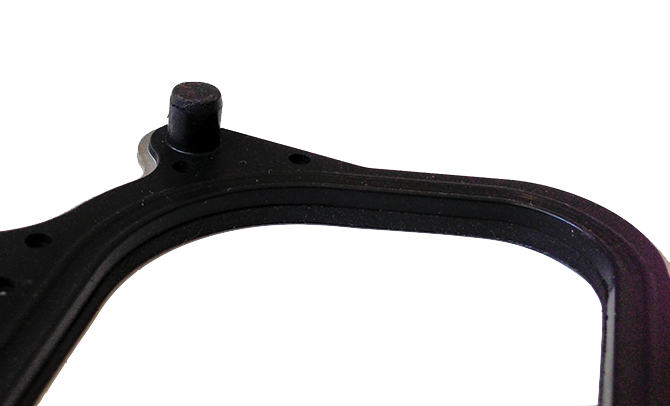 One-Piece Construction
Many traditional oil pan gaskets are made up of up to 4 pieces – each of which needs to be positioned in place (sometimes with adhesives that require additional time to set). Some oil pan gaskets require RTV, which is messy, time-consuming and requires time to set. Neither is the case with a PermaDryPlus oil pan gasket. These one-piece beauties install in seconds – simply and easily.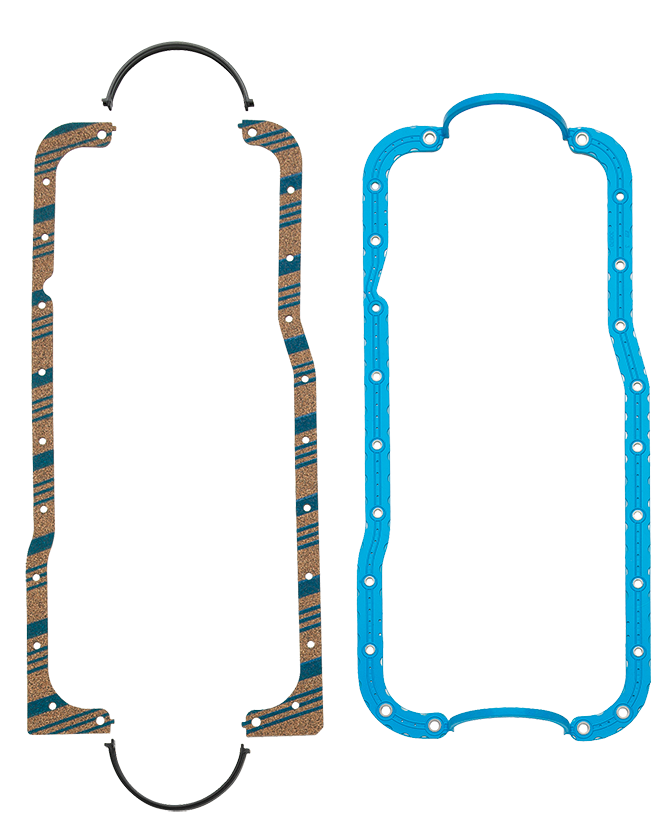 Fig. 3 Ford 302 gasket comparison: Which one looks easier?
Fig. 4 Example of a quick installation using Snap-Ups®
Snap-Ups
PermaDryPlus oil pan gaskets also include a bag of Snap-Ups in the set. These time-saving little wonders are designed to hold up the pan and allow for easier bolt installation.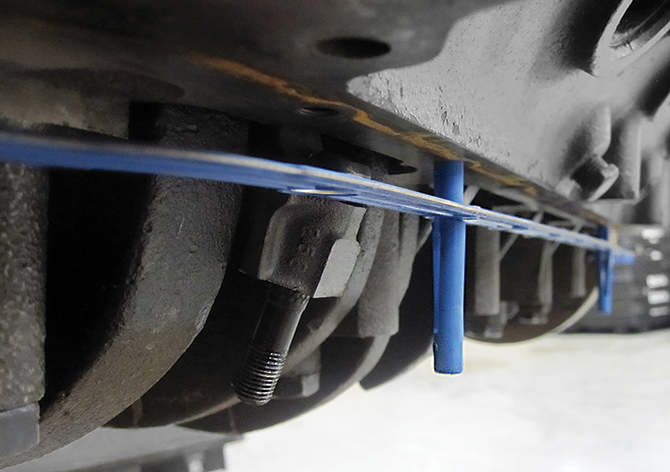 Fig. 5 Snap-Ups in action
Torque Limiters
PermaDryPlus gaskets have built-in torque limiters. These strategically located and integrated metal stops assist with self-centering the bolt during installation, while preventing overtightening – a mistake that can cause leaks and costly, time-consuming comebacks.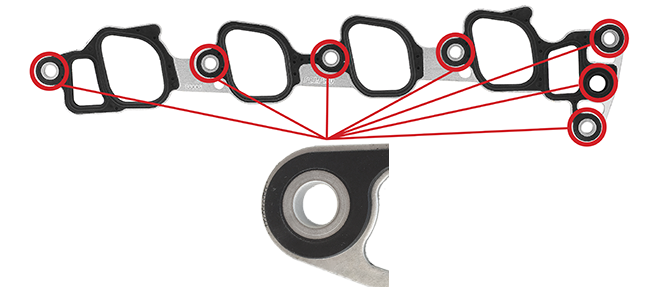 Fig. 6 Self-centering torque limiters
And more
We would be remiss not to mention the other features of PermaDryPlus gaskets, like precisely located sealing beads and the use of advanced in-house rubber formulations. Both are crucial in ensuring a leak free seal that saves time in the long run by eliminating the risk of having to do the job more than once.
So, in summary, install the gasket that gives you the most efficient use of your time in the repair bay – PermaDryPlus.
Sure they cost a bit more, but time is indeed money!