System-Specific
Cooling System Gaskets
Cooling system gaskets include water pump, water outlet and thermostat gaskets. Of those three, the latter two are more often replaced and are the more pesky leakers. Replacing either is a fairly simple engine service that requires quality gaskets.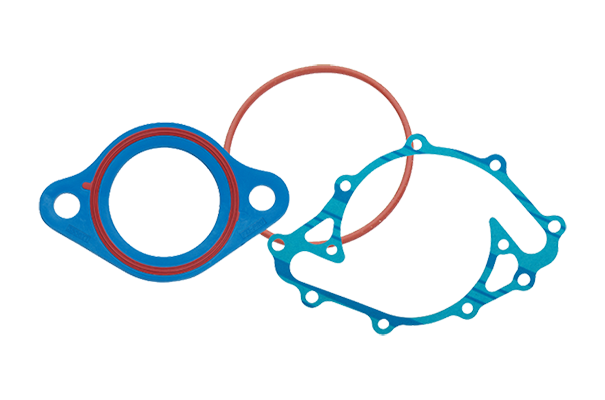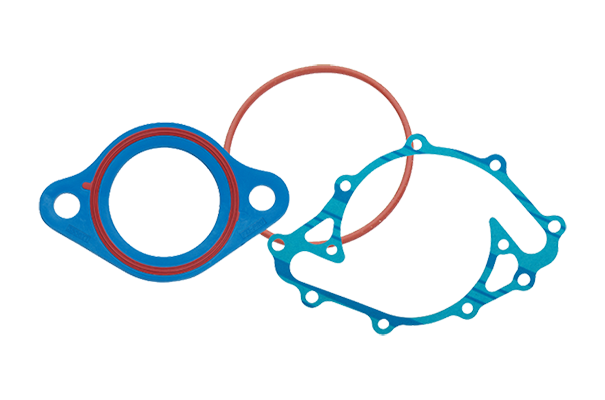 PRODUCTS
From molded rubber to paper, Fel-Pro® has application-specific materials and solutions to seal around cooling system components. Gaskets include:
Water outlet gaskets
Thermostat gaskets
Water pump gaskets
PROVEN EFFECTIVE SOLUTIONS
PermaDryPlus® water outlet gaskets feature the same rigid carrier construction and silicone sealing beads as our valve cover and oil pan gaskets. The carrier prevents overtorquing, while the molded rubber assures a secure seal. They're the perfect solution for warped or corroded thermostat housing flanges.
While water pump and water outlet gaskets are trending toward molded rubber designs, some of these gaskets are paper. Paper is still a reliable choice and Fel-Pro proprietary Blue Stripe® paper gaskets provide effective sealing solutions. Blue Stripe material ensures that the gasket is a genuine Fel-Pro gasket and is unequaled in its ability to seal traditional applications.
TECHNICAL NOTE: It's important to choose a sealing solution that's up to the challenge of even "minor" jobs. Fel-Pro offers a variety of materials — Blue Stripe® paper, several types of molded rubber seals, and PermaDryPlus® rigid carrier/molded rubber — to successfully tackle even the most troublesome applications.
FIND YOUR GASKET
Search for your part by vehicle year, make and model.