Leak Repair
Timing Cover Gasket Sets
Fel-Pro PermaDryPlus timing cover gaskets feature a highly sophisticated, patented technology that permits precise location, shape and height of multiple sealing beads on a rigid carrier. The exclusive LEM design permits significantly faster, easier gasket installation while eliminating potential sealing issues associated with the repair process in many applications.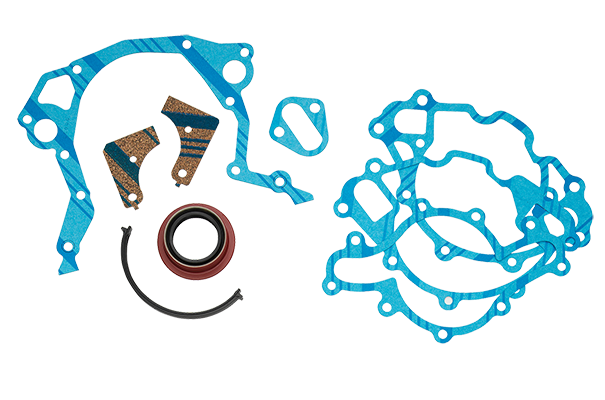 TIMING COVER GASKET SETS (TCS)
Sets Combine Convenience and Technology
Fel-Pro offers two types of gasket sets to solve the oil leaks associated with timing cover gaskets. Whether you choose a Blue Stripe® or PermaDryPlus set, you get everything needed to complete the job (unless otherwise noted).
These complete sets typically include: (Other components required by application)
Timing cover gasket
Water pump gasket
Oil pan front seal
RTV
Front crankshaft seal
Repair sleeve (optional on some kits)
Other components as required by application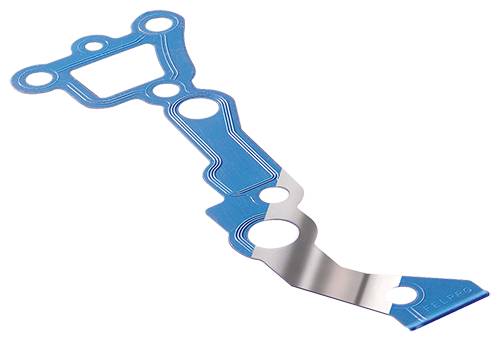 PermaDryPlus
Each PermaDryPlus® LEM timing cover gasket consists of a high-strength metallic carrier encapsulated in an extremely thin layer of silicone rubber. Sealing beads lock potential leak paths while providing the required "recovery" or spring between the mating surfaces.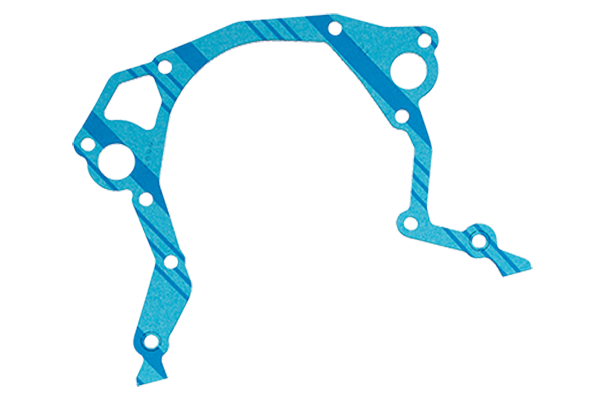 Fel-Pro® Blue Stripe® paper
For timing covers on older vehicles, this time-tested material continues to be an effective sealing solution.
FIND YOUR GASKET
Search for your part by vehicle year, make and model.